Those who have been working with videography and editing know how important creating time-lapse videos are. A time-lapse video combines many images or compresses a video such as to explain a lot of information in little time. The Time Lapse Creator app from the Microsoft Store is amongst the better apps that could be used to create time-lapse videos. You can use this freeware also to create stop motion videos.
Time Lapse Creator app for Windows 10
The features are simple, and it is not overloaded with far too many editing features.
Create simple time-lapse videos from still images
Export videos
Capture straight from the camera to software
Create videos and share
Make videos from images
You can specify an overlay if you want to
Alongside you also can use your microphone to put in a voice over if you seek to do so.
There are so many time-lapse video creators now. Yet, this one is for Windows registered platforms.
The steps are comfortable too. Sign in to your Microsoft account. Now, download the Time Lapse Creator from the Microsoft Store.
Install and start editing videos.
Step 1
Select your image from your destination folder.
Select your overlay.
Also, your frame settings.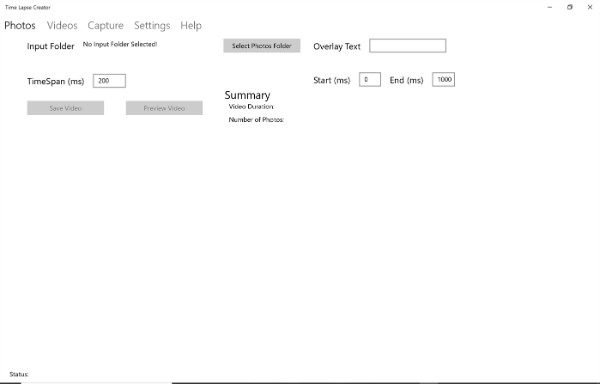 Step 2
This is for the ones who want export videos and string a few of them together to speed them up or make a time-lapse video.
You get an option to connect 4 videos at a time and two audio settings.
Set the frame settings as fast or slow as you want them to reel through.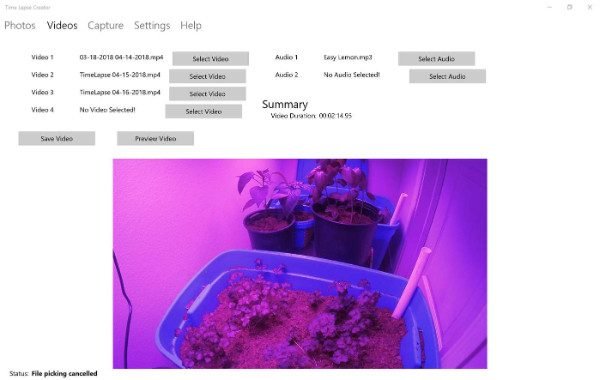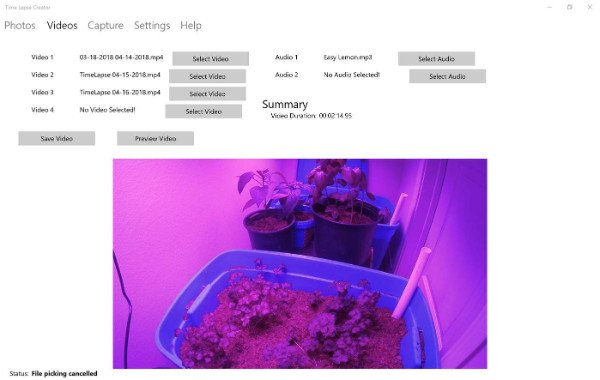 Step 3
Here you punch in the settings for the video time span and click save.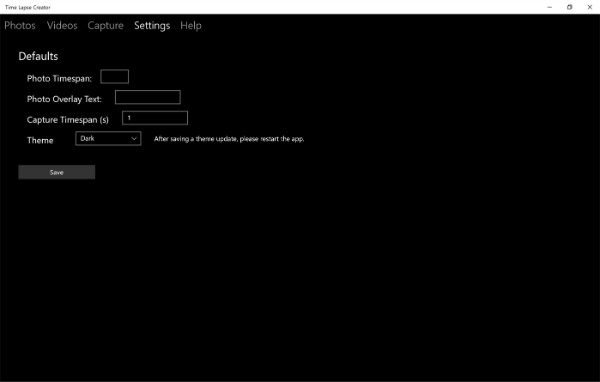 Step 4
Now, you can save your images/video and start reeling your time-lapse video editing.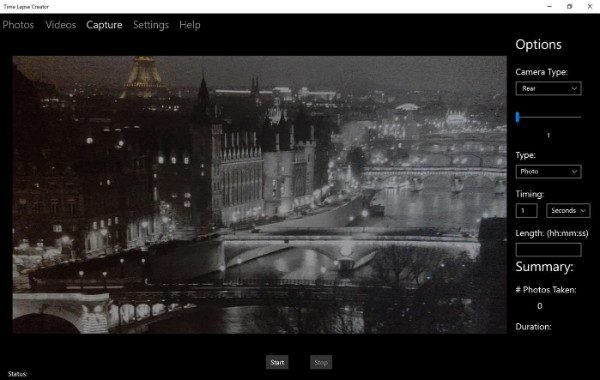 Time Lapse Video Creator – Pros
Well, to be honest here, this is an excellent app for starters.
It is simple to use, and the detailed 'Help' section is suitable for beginners too. So, I must say it is a pretty good tutorial app for beginners.
Another good aspect that comes with this app is that it is lightweight. So, I don't have to worry about it bogging my system down.
Time Lapse Video Creator – Cons
This is not a video editing app for pro editors. If you need advanced features, there are other freeware to choose from.
Final Verdict
This is worth it if your video editing requirements at limited to social media likes. Now, if you are looking for something professional this beginner's app would not be your pick. Yet, apart from that, it is a simple app to have fun with. You can download the Time Lapse Creator from the Microsoft Store.
TIP: Chronolapse is another freeware to make Time-Lapse or Stop Motion Video.