If when you try to open the Microsoft Management Console or MMC in Windows 10, a Snap-In fails and you recive the following error message, then this post may be able to help you resolve the issue:
The snap-in performed a non-valid operation and has been unloaded. To continue working with this snap-in, restart MMC or try loading the snap-in again.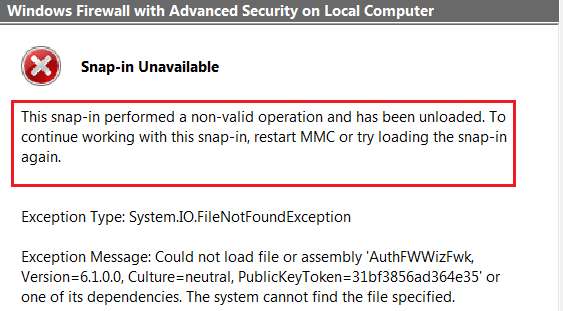 The Microsoft Management Console (MMC) is used to provide a framework to crucial management applications on Windows like Device Manager, Event Viewer, etc. They are managed using MMC snap-ins.
This Snap-in performed a non-valid operation and has been unloaded
In short, this error message means that the user tied to open MMC and one of its snap-in's did not load correctly. It could be reloaded, but if it keeps failing, we might need to proceed to the following troubleshooting:
1] Reinstall the Snap-In
Uninstall and reinstall one or more of the MMC Snap-ins and see if that helps.
2] Troubleshoot in Clean Boot State

To isolate whether the issue is with the system itself or any third-party software, we could boot the system in Clean Boot State. Should MMC and concerned snap-ins work well now, we could assume that the issue is with a third -party software.
In such a case, we could uninstall recently installed suspicious third-party software, or you would have to manually identify the offender and disable or remove it from your system.
3] Delete the Snap-in

If you can identify the MMC snap-in which is failing, you may open the following MMC folder location:
C:\Users\%username%\AppData\Roaming\Microsoft\MMC
The MMC folder stores the snap-ins named as per their Run command path. Delete the troublesome snap-in from that list.
Reboot the system and it should possibly resolve the issue.
4] Install .NET 3.5
Windows 7 systems may require .NET 3.5.x to be installed. You may therefore search for and open Turn Windows features On or Off applet and select .NET Framework 3.5 and click OK. Restart you computer and see. If it has not helped, you may reverse the changes.
Hope something here helps you!