Users have reported an issue that while trying to connect any device to the USB slot they get the error – There's a problem with this drive, Scan the drive now and fix it. A test that the issue is system-specific would be to plug the same devices into another system. Should it work well with other Windows PC's, we can safely assume that the problem is with the system in discussion and not external devices.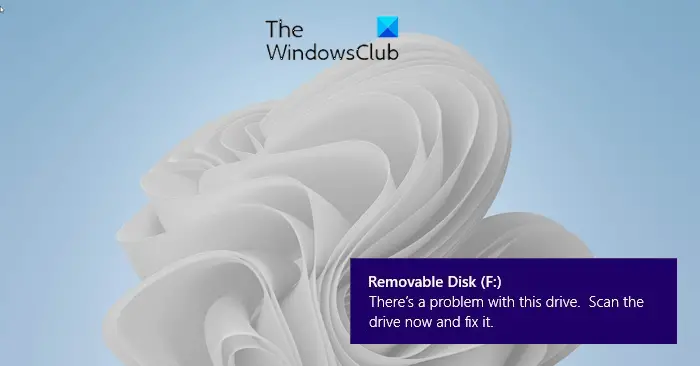 There's a problem with this drive, Scan the drive now and fix it
The causes could be many, though as mentioned earlier, we have isolated the fact that the problem lies with your computer and not with the devices. The possible causes could be as follows:
Removing the USB abruptly or at least without using the "Safely remove the hardware" option.
The file system is damaged.
The error may only be a temporary bug and may disappear if you restart the computer or reconnect the drive or device again. If the problem persists, here are some suggestions that may help you.
1] Scan and Fix error
Interestingly, the error window itself gives an option to correct the troubleshoot the error. On that popup, click on Scan the drive now and wait for some time for the scan to complete its job and then restart the system to check if it helped with the issue. You can also manually check the hard disk for bad sectors by using the CHKDSK command.
2] Run the Hardware Troubleshooter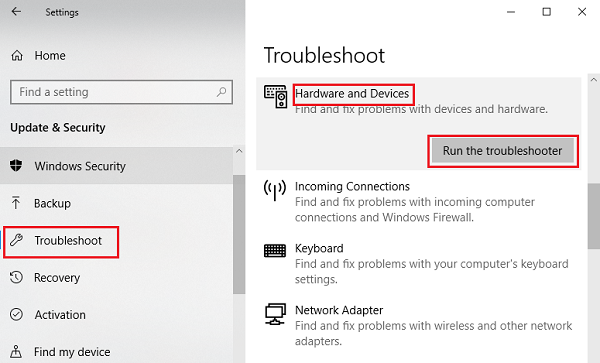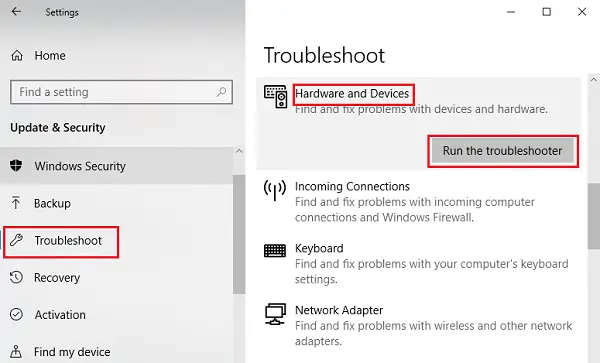 The Hardware Troubleshooter could be helpful in resolving the issue.
Click on Start and then on the gear-like symbol to open the Settings Window.
Select Update and Security.
Go to Troubleshoot on the list on the left-hand side.
Select Hardware and Devices from the list and then Run the troubleshooter.
Allow the troubleshooter to do its job and then restart the system. Check if the USB devices work now or else proceed to the next solution.
3] Run the USB Troubleshooter
Make the built-in USB Troubleshooter detect and fix the problem for you. See if this helps.
4] Reinstall the USB driver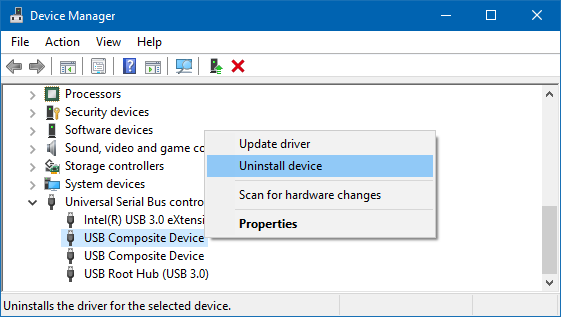 Open Devices Manager from the WinX Menu and locate the Universal Serial Bus Controllers. Expand it to find the USB ports. Right-click and select Uninstall device and then repeat the same for all ports.
Now, restart the computer for Windows to detect and re-install the drivers.
5] Using HDD expert freeware
This solution won't work if your hard disk has gone bad already, but if you haven't started facing issues yet, you might consider using this free scanning tool HDD Expert and see if it helps you in any way.
Hope something here helps you fix the problem.