Although rare, Microsoft Outlook users experience an unknown error while trying to add a new appointment to Outlook. The message reads – The Reminder will not appear because the item is in a folder that doesn't support reminders. To solve this Outlook Reminder error message problem, you can try one of the following methods given below.
Outlook Reminders not working
When Outlook keeps showing the above message, you can take these actions to solve it!
Check Outlook add-ins
Reset Reminders
Enable Reminders Support for pst-file
1] Check Outlook add-ins
If you find that an add-in that has been installed is causing a problem, disable it. For this, in Outlook, go to File menu >Manage Add-ins. This action will open 'Outlook on the web'.
There, under 'Manage add-ins' check the 'Turned on' column for the add-in in question. If it is enabled, simply uncheck the box marked against the add-in.
2] Reset Reminders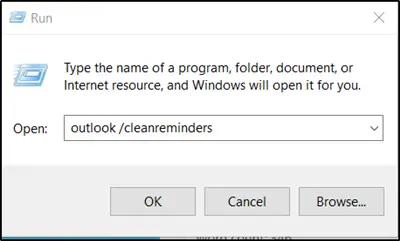 If you are still receiving the error message, start Outlook again and keep Outlook running to receive reminders. Make sure that when you create reminders, they are saved in your primary Calendar or Task folder.
Then, close Outlook, go to Start, right-click it, and choose 'Run' to open the 'Run' dialog box.
There, type the following command and then press OK:
outlook /cleanreminders
Your problem should be resolved by now. If it doesn't, use the following command and see if it helps:
outlook /resetfolders
3] Enable Reminders Support for pst-file
If all the above methods fail to work, you can use this method as a last resort.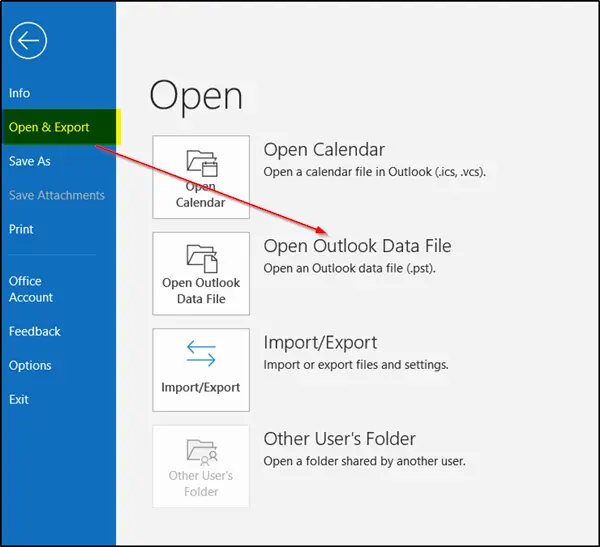 Enabling reminder support for a pst-file is simple. To enable reminder support for the pst-files; open pst-file by choosing the 'File' menu > Open & Export > Open Outlook Data File.
Right-click on the top of the pst-file and choose 'Data File Properties' option.
When the new window opens, switch to 'General' tab and check the box marked against the following option-  'Display reminders and tasks from this folder in the To-Do Bar'.
Restart Outlook and see if the problem is resolved.
All the best.