Windows users sometimes complain that, soon after they download the Realtek driver from the drivers and download section of its website, they get an error saying The Realtek Network Controller was not found. It further says if the Deep Sleep mode is enabled plug the cable. Upon looking for the adapter under the Control panel or Device Manager users may find nothing.
The Realtek Network Controller was not found
Realtek drivers are found in Network Interface Cards (NIC) and facilitate the Internet and network connections. If you cannot locate them, try the following troubleshooting steps.
Prevent your network adapter from going into sleep mode
Reset your BIOS
Run Additional Troubleshooters
Find the detailed description of the methods below.
1] Prevent network adapter from going into sleep mode
Press Win+R key in combination to open the Run dialog box.
Type dvmgmt.msc in the empty field of the box and hit Enter.
When the Device Manager window opens, scroll down to the Network Adapters category.
Expand the category to choose the Realtek network adapter.
If you find the entry, double-click it to open its Properties window.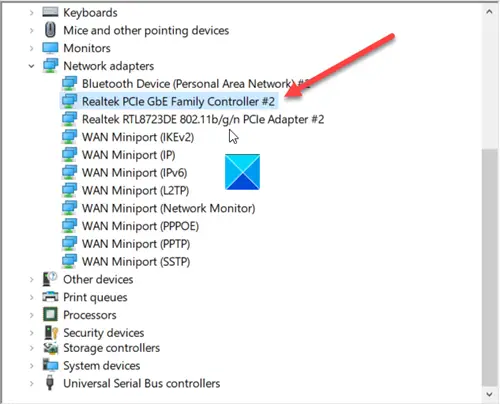 Switch to the Power Management tab.
Here, uncheck the box marked against Allow the computer to turn off this device to save power option.
2] Reset your BIOS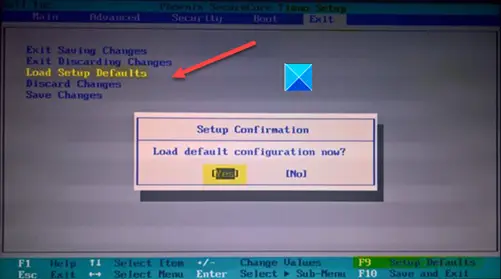 This method should be used as the last resort when other methods fail to yield the desired results.
Enter your BIOS set up.
Navigate to the Exit option using your keyboard arrow keys.
Then choose the Load Setup Defaults entry.
Save and exit BIOS.
Please note that the locations and the names of the items may vary depending on the BIOS in your system.
3] Run Network Troubleshooter
If something isn't working right on your device, you can run the Network Troubleshooter to fix it.
Click the Windows button and select Settings.
Go to Update and Security tile.
In the Settings pane on the left, scroll down to Troubleshoot section.
Click the Addition Troubleshooters link in the right-pane.
Scroll down to the 'Find and fix other problems' section.
Click the Network Adapters entry.
When Run the troubleshooter button appears, hit the button to fix the problem.
Restart your PC and check if it fixes the problem.
Read: Realtek Driver update keeps being offered by Windows Update.