In this post, we will see how to enable, show and view Hidden Devices in Device Manager of Windows 11/10 using Command Prompt. When you do this, the Device Manager will show old, unused, previous, hidden or Non-present devices. Non-present devices are those old, unused, previous, hidden devices that were once installed, but are now no longer attached to the computer.
The Windows Device Manager helps you uninstall, disable, roll back, update Device Drivers in Windows. It displays details about the currently installed and connected Plug and Play devices.
To view the Non-Plug and Play devices, from the View tab, you have to select Show hidden devices. But to show all non-present devices, you will have to do the following.
Show Hidden Non-present devices in Device Manager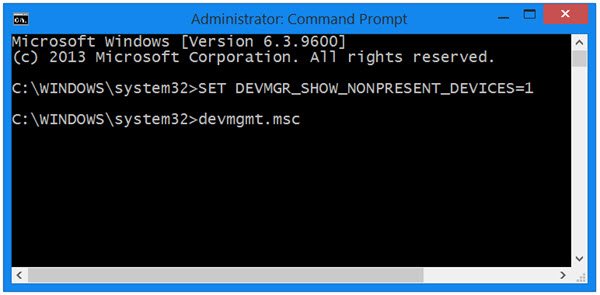 To show non-present devices in Windows 11/10, using Device Manager, open an elevated command prompt windows, type the following and hit Enter:
SET DEVMGR_SHOW_NONPRESENT_DEVICES=1
Next, type devmgmt.msc and hit Enter to open the Device Manager.
Having done this, from the View tab, select Show hidden devices. You will see some additional devices get listed here.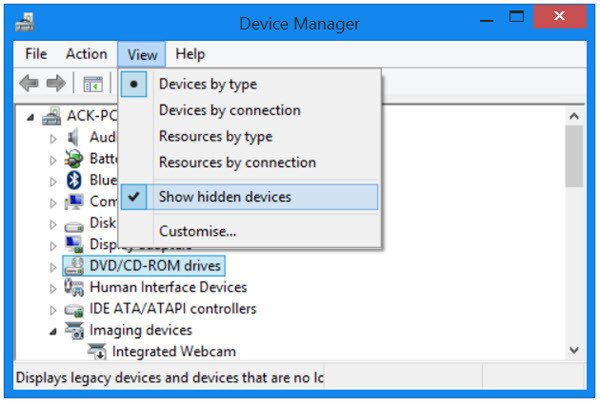 This is pretty useful if you need to troubleshoot and fix problems caused by leftover drivers. Right-clicking on them and selecting Properties will give you additional information about them.
Useful tips:
Additional resources: