As Microsoft also says, Dual Monitors are better than single monitors sometimes. You can use 2 monitors in Windows XP, Windows Vista as well as Windows 7. And in Windows 7, this procedure to set up dual monitors is very easy. Microsoft has provided 3 good features for those who use dual monitors.
Those features are:
Users can duplicate the same content viewable point in both monitors. In this feature, users can drag any content to the second monitor and vice versa.
Users can extend the visibility to another monitor- open 1 program on one monitor and another one in the second monitor.
The user can close the first monitor and switch completely to the second one. This one is helpful for Laptop users as sometimes they don't want to view anything from their Laptop screen and want to view on the much bigger sized external monitor.
Set up Dual Monitors in Windows 7
Method 1: By Keyboard Shortcut:

You can press Windows Logo Key + P in order to set up dual monitors.
Here you will get all the above said three options as well as the default "Computer Only" option.
Method 2: By the "Screen Resolution: Method:
1: Right-click on any empty area of the desktop and select Screen Resolution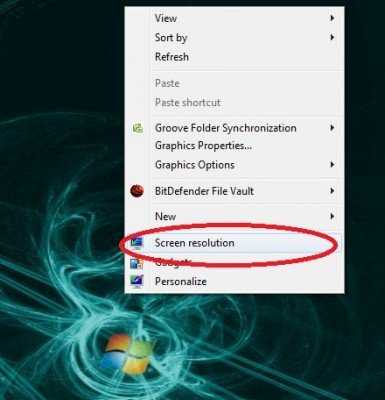 2: Now click on the "Multiple displays" drop-down list, and click on Extend these displays, or Duplicate these displays.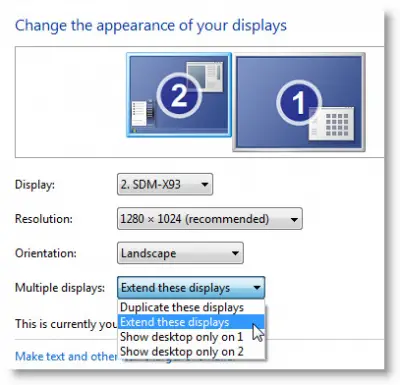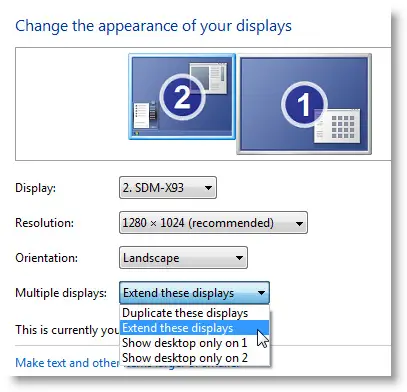 If you can't see the Multiple Display drop-down list, then click on Detect. If it does not work, then restart your PC and again follow the step 1 and step 2. Post comments here, If you find any difficulties to set up dual monitors in Windows 7.
Do remember that before starting the procedure, you should connect the second monitor to your computer and do not forget to power on the monitor.
These Dual Monitor Tools for Windows 10 lets you manage multiple monitors easily.