While many prefer to turn off the Windows 11/10 notification dialog boxes, which appear in the right side taskbar bottom corner near the notification area/system tray, there may be others who find its time of display, to be short!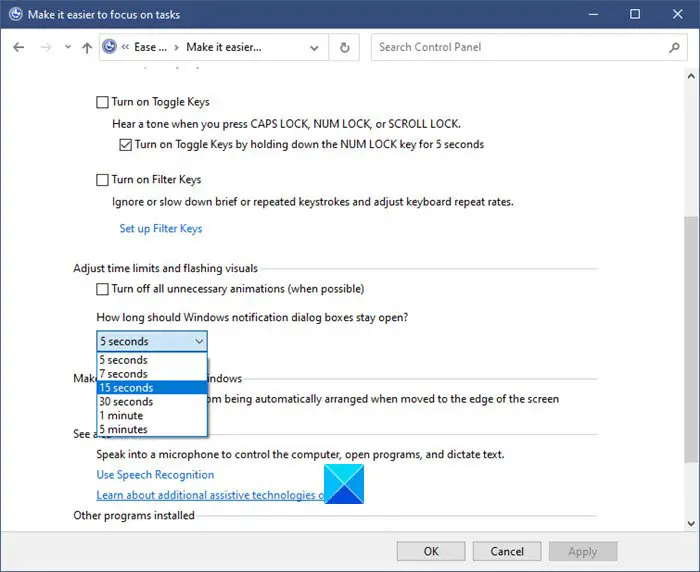 Make Notification dialog boxes stay open longer in Windows 11/10
If you wish to have these notification dialog boxes stay open for a longer period, do the following:
Open Control Panel > All Control Panel Items > Ease of Access Center > Make it easier to focus on tasks
Scroll down to Adjust time limits and flashing visuals and from the drop-down box, select and set the time you want.
The default is 5 seconds, but you can change it to:
7 seconds
15 seconds
30 seconds
1 minute
5 minutes
Click Apply > OK.
The Windows notification dialog boxes will now remain open for a longer period!
You can also set the Notifications Display Time using our Ultimate Windows Tweaker.