When it comes to social sharing, Microsoft allows you to share your game clips, and screen captures to Xbox Live, and Facebook directly. These options had been there since long, but the missing Twitter share had been awaited until today. In Xbox One offers variable refresh rate, automatic theme switching, and 1440P support for TVs, Twitter integration is also available. In this guide, we share how you can set up Twitter Sharing on Xbox One.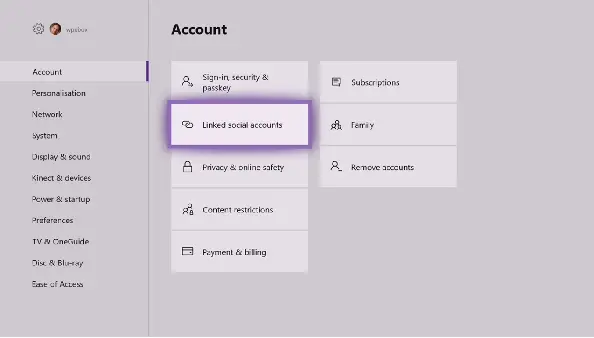 Set up Twitter Sharing on Xbox One
Press the Guide or the Xbox Button on your controller.
Navigate to complete right-end and open settings.
Press the right bumper, and navigate to the System, and then select settings.
Go to Account > Linked Social Accounts > Twitter.
When you click on this, you will have to sign-in with your Twitter account to approve sharing on behalf of Xbox.
How to share on Twitter from Xbox One
It is possible to share captured screenshots and clips directly to Twitter. Microsoft has enabled preview of such media clips, and all shared captures will display and play directly in your Twitter feed instead of showing up as a link.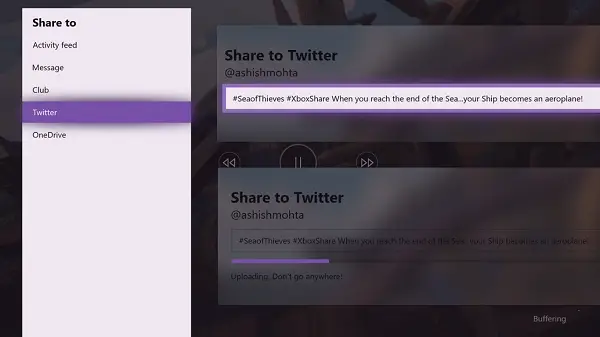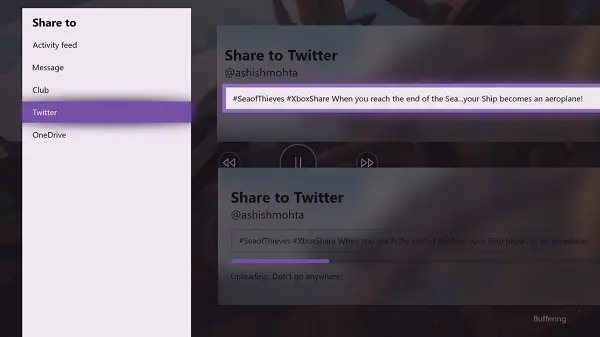 The XBox Team also promises to get your content discovered by suggesting a hashtag for the title of the game.
Press the Xbox Button on your controller, and it will open the Guide Menu.
Right at the end of the guide menu, you will notice a couple of options.
Long Press the View button on the controller to open Capture options.
This will list all the Recent Captures you have till now. It also includes details of how many days ago you took that screenshot.
Select the screenshot which you want to share, and press A button.
This will open a Share Panel where you will have a lot of options including Share, Upload to OneDrive, set as Background, Rename, Delete and more from this game. The names are self-sufficient on what they do.
Select Share and press the A button. Select Twitter from the list.
Xbox One will generate a shared link to the media file, which anybody can see, and preview on Twitter. You can also add hashtags when sharing.
That said, the option to tag anybody from the console is not available with this feature. You will have to type in manually and make sure to spell it correctly for it reflect on Twitter. Twitter has always been my thing, and sharing it here will be fun.
What do you think of this integration?