Hold your Smartphone at a high angle, show some attitude or a pout and click a good Selfie. Seeing its popularity and usage Oxford Dictionaries announced selfie as their international Word of the Year 2013. Right from the celebrities to the common youth, clicking a selfie and uploading it on the social networking websites has actually become a style statement. But, what if someone wants to take a selfie with wide angle back view; Selfie sticks can help you in that. Gone are the days when we used to request other people to take our picture. With the selfie sticks one can click a perfect selfie without making the odd hand movements.
While selfie sticks have been around for more than 7-8 years, it wasn't until last year that they got immensely popular, not just among the photographers but everyone owning a Smartphone with front camera. There are too many variety of selfie sticks available in the market today, and as always, more are the choices, greater is the confusion to select the best one.
Anyway, we are today presenting a list of best Selfie sticks for Windows Phones, iPhone and Android smartphones.
Selfie Sticks for Windows Phones
iStabilizer Monopod Selfie Stick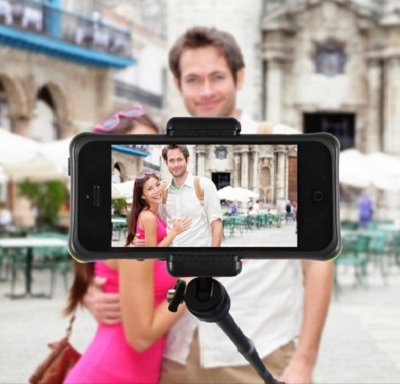 The iStabilizer Monopod Selfie Stick is an extendable selfie stick which can extend from 14 inches to 3 feet. The portable design makes it handy and the clamp can fit the Smartphones up to 2.75″ (7cm) wide. It weighs just 0.5 lbs and can manage the weight up to 12.3 oz.
iKross Monopod Selfie Handheld Extendable Stick Pole
This selfie stick from iKross actually fits every Smartphone, may it be a Windows Phone or an iPhone. Made of high quality stainless steel, this selfie stick is very durable and sturdy enough to hold your heavy Smartphones. It come with a universal adapter and the adjustable ball head and thumb screw locks. You can get it at amazon for $12.99.
Digitsea Extendable Selfie Stick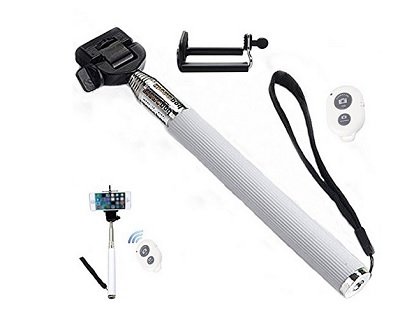 This is again a universal monopod which works great with Windows Phones. The clamp can fix every Smartphone of size within 2.5″(6.5cm)-3.4″(8.7cm). It is made of high quality material and is durable enough to hold your Smartphones. The adjustable design of Digitsea selfie stick helps you taking pictures with random rotation of shooting angle.
Selfie Sticks For iPhone
Coco-vision rechargeable adjustable extendable monopod
If you own an iPhone and are one of the selfie-addicts around, this extendible and adjustable selfie stick is just the right option for you. The selfie stick also termed as monopod with a click button and HID communication technology can help you taking the perfect selfies on the go.
Cottee extendible selfie handheld stick monopod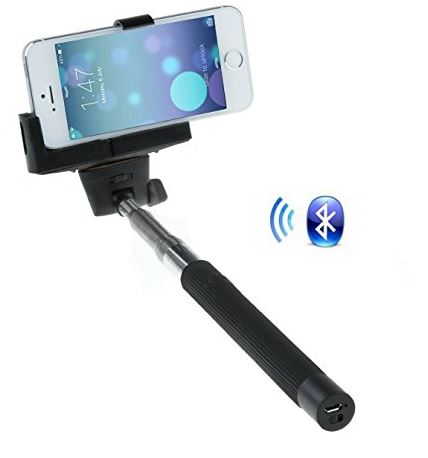 This is a quite advanced selfie stick comes as it comes with a remote control, Bluetooth compatibility and a built-in shutter. The brand new design of this handheld selfie stick will make your selfie sessions even more pleasurable and perfect.
Optikal selfiepal Bluetooth remote shutter stick
This selfie stick works with any Smartphone including your iPhone. This is a simple selfie stick with Bluetooth compatibility and allows you to take the perfect selfies from a wide angle without worrying about the perfect hand movements.
Selfie Sticks for Android Smartphones
MonoPad or Universal Selfie Stick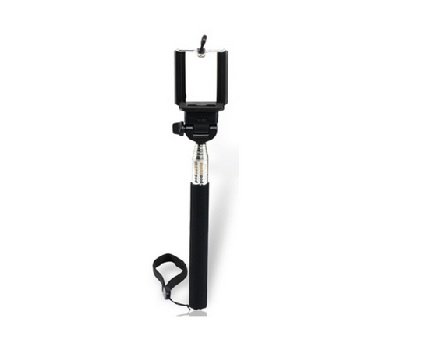 It is the most basic extendible selfie stick to be mentioned first in the list. It actually works well for every Smartphone. The MonoPod comes with a simple spring based mount which adjusts your Android Smartphone perfectly. The hinge in the mount helps you adjusting your Smartphone in various angles before taking the selfie. Being the most basic model, a MonoPod doesn't come with a shutter button or remote control and you have set a timer in your Smartphone to click a selfie. It is available at various online store at around £3.24.
CamKix 40-inch with Remote
Almost all Android Smartphones will fix well in this selfie stick and is durable enough to hold the heavy Android phones too. This is an adjustable selfie stick which can be extended from 11 inch to 40 inches. It is light weight and handy and comes with the advanced features like Bluetooth compatibility, built-in shutter and remote control. It is available for $29-$30 at various online stores.
Looq Wired Selfie Stick
This is one of the most popular selfie sticks available for the Android Smartphones. However it works well for iPhone too. This hinge can fix SmartPhones up to 3.3 inches wide and the stick is extendible to 42 inches. Unlike the other advanced sticks, this selfie stick uses the wired connections instead of Bluetooth pairing. Just fix your Smartphone, tap the shutter button on the pole and get a selfie. You can get this selfie stick for around $19-$20 at online stores.
Suggestions most welcome!