Dropbox is one of the many cloud services that let you store your data online. Almost all free online storage providers – including Amazon, Google, OneDrive, and Dropbox – seem to focus more on your photos and encourage you to store photos to their services by offering more space for free. Whether you use the cloud for storing photos or something else, you need to make sure that the files are safe. You won't want your family photos making rounds on the Internet with malicious intent. While the one thing you can to secure your Dropbox account is to encrypt the contents, there are some smaller things that I wish to talk about, so that you are more protected.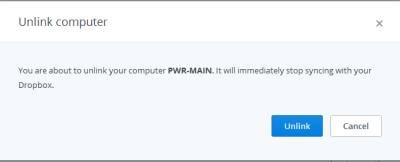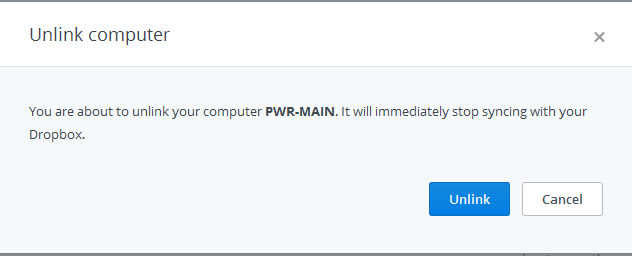 Secure Dropbox account
Did you know that if you sell away your phone that has had Dropbox on it, is still registered with Dropbox? It doesn't get deregistered when you delete Dropbox or carry out a reset. The Dropbox cloud will continue seeing it as your own phone and it may turn sour if the person who bought the phone somehow figures out your login credentials. You will not even be notified – to make it worse.
It is good to check all the cloud services you are using at regular intervals to make sure that they are not providing access to devices you are no more using or apps that you do not require anymore.
To check the settings for Dropbox, type http://dropbox.com in your web folder or right-click on the Dropbox icon in your system tray and select Show Dropbox folder on Web. In either case, your browser will open Dropbox for you. From there, click on your name next to your image to get the drop-down menu and select Settings from the menu.
You'll get a page with three tabs: Profile, Account, and Security. You have to check all three tabs to increase the security for your Dropbox account.
Read: Free secure online file sharing & storage services.
Profile tab in Dropbox
Scroll down to email notifications. There are two options especially that you need to check (opt-in). One is the "Inform me when a new device is linked to my Dropbox". The other is "Inform me when a new App is connected to my Dropbox".
These two options will trigger an email as and when you or someone else tries to access your Dropbox from a new device or authorizes a third party app to access your Dropbox.
You may also want to be notified when too many files are deleted on your Dropbox. It may indicate a hacker logging into your Dropbox or it may be you yourself. Just make sure you check the box against "inform me when too many files are deleted".
You may use (check or uncheck) other email notifications according to your wish but the above two – when a new device is added and when a new app is authorized – are essential to staying on the safe side.
Account tab in Dropbox
The list of connected services will appear here. Other than services like Facebook, Twitter, LinkedIn, and Google, you might also see other services that you connected to your Dropbox. It could be Multcloud, a cloud-to-cloud transfer service or something similar. There are many third-party apps that claim to enhance your experience with Dropbox and you might have used them in the past. If you are still using them, there is no need for action. But if you are not using those services with respect to Dropbox, you should consider removing them from the Dropbox account. You never know when anyone will use these connected services as a backdoor to gain entry to your Dropbox.
In short, scroll down to Connected Services and remove all the services and apps that you no longer use or the apps that no longer require Dropbox. That will add to the security of your Dropbox on both the web and on your computer.
Read: How to remove Dropbox, Facebook, Twitter, Google, LinkedIn App Permissions.
Security Tab in Dropbox
There are two things to consider on this page: One is Active sessions and the other is Linked devices. The first option – Active Sessions – will show you a list of sessions that are still active because you did not sign out properly. These are not much of an issue but you can remove the sessions by clicking on the cross next to each session. That would a bit of cleaning but will help you secure your Dropbox by removing unnecessary active sessions.
The next heading is important: Linked Devices. You have to check all the devices linked to your Dropbox. It could be your old phones that you no longer use or were lost, tablets that you used to access Dropbox and other types of computers. Go through each entry carefully, know if the device is still with you and if you intend to use Dropbox on that device and if not, remove the device from the list of Connected Devices. This will be a bit tedious as the process of unlinking each unwanted device takes some time. But when done, your Dropbox will be safer.
Now that you know how to secure your Dropbox, you might want to encrypt your files before uploading them to the cloud. There are many encryption programs. I personally use VeraCrypt but you can choose whatever suits you.
You might want to also take a look at:
Sookasa

– Secure HIPAA compliant Dropbox file encryption tool
Viivo – Cloud file encryption service for Dropbox
Cloudfogger brings encryption & security to your Cloud storage accounts.