Both Windows PC and Mac have certain captivating features that make users hard to choose between two. If you have been a Window user for a long time switching to Mac is never easy. Although Mac may take the edge when it comes to aesthetics, Windows is way ahead in the way it handles software & games. If you are a die-hard fan of Windows machine but have switched to Mac, you may have to face few inconveniences occasionally. Mac doesn't support to run Windows exclusive apps, but if you have programs on Mac that are compatible only with Windows, you may have to find a possible way to run Windows programs on your Mac.
Fortunately, there are some solutions that allow you to run programs that support only Windows. Thanks to the options like Remote Access, Wine Bottler, Boot Camp, and Virtual machines – they allow you to run Windows-only apps and software on Mac for free.
Run Windows Programs on Mac
The following solutions will help you run Windows exclusive  PC games and software on Mac:
Remote Access
Wine Bottler
Boot Camp
Virtual Machines.
In this article, we overview the different ways to run Windows software on Mac.
1. Remote Access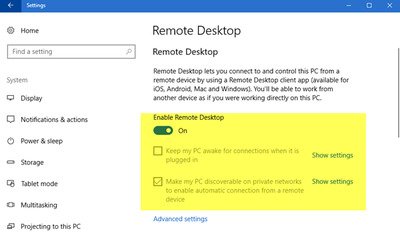 If you have both Mac and Windows machine, you can make use of remote desktop to access files, software and other apps on Windows PC from your Mac. There are many free tools like TeamViewer and Remote desktop for Mac that would allow you to access Windows machine from your Mac. Additionally, if you are Chrome user, you can access Windows PC having Chrome from your Mac's Chrome using Chrome Remote Desktop. These remote access tools allow you to easily set up remote access to your Windows PC. To use this, all you need to do is configure the remote desktop on both your machines and sign-in to your accounts to connect both the PCs whenever you desire.
2. Wine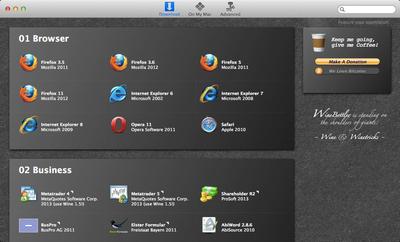 Wine is helpful if you have a small number of Windows programs to run on Mac. It is a free tool that allows you to run small programs easily on a Mac with a single click. It doesn't require any installation. Wine is an open-source program, and it doesn't require any Window license to run Windows apps on the different operating system. To use this tool simply download .exe files and open it with Wine tool to run the programs directly on Mac. The tool rewrites the code to allow applications to run on different operating systems. Hence it may not work for all the software. The tool is not ideal for some Windows software, but it is useful if as some apps may crash, but it does work perfectly well for few applications. Wine is mostly used with third-party tools like Wine Bottler or Wineskin to build a convenience interface. Get this tool here.
3. Boot Camp
If your work requires you to switch between Mac and Windows, Apple's Boot Camp comes in handy. Boot Camp allows you to install  Windows on your Mac machine. This is similar to dual-booting Linux on Windows machine. Apple's Boot Camp lets you run Windows and Mac side by side on a single machine. Boot Camp partitions your hard drive so that you can install Windows and reboot it whenever needed. Boot Camp doesn't allow you to run both the Windows and Mac programs simultaneously. You need to restart your current program in order to reboot the other. That is why Boot Camp is ideal for running Windows PC games or other software as the Windows can utilize the entire machine resources. However, it doesn't allow you to run Windows and Mac OS applications side by side simultaneously.
4. Virtual Machine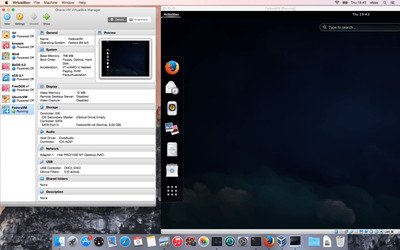 Unlike Bootcamp, Virtual machine allows you to run both Windows programs and Mac programs side by side at the same time without rebooting your machine. It is one of the popular ways to run windows program on Mac, and it enables to install Windows OS on your Mac desktop. To run Windows as a Virtual OS, you will need a Windows license to install Windows on a Virtual machine. Window users who already have a product key can install the Windows installation media for free and use it in a Virtual machine program. Mac offers Parallels, Virtual Box, and VMware Fusion as virtual machine programs. One downside of Virtual Machine is that it consumes a lot of resources to keep the VM running without difficulty.
I hope you find this post useful.