Recently, we talked about the new Enterprise Mode for Internet Explorer 11 (IE11) introduced by Windows 8.1 Update. Today, in this article, we'll talk about yet another new option available in IE 11 – this is about the feedback strategy used by Microsoft to improve the browser experience for end-users.
When you visit a website using IE 11 in Windows 8.1, and click the gear icon or Tools option in the right bottom corner or press Windows Key + X, you have a menu for which there is a new option.
Report Website Problems in Internet Explorer 11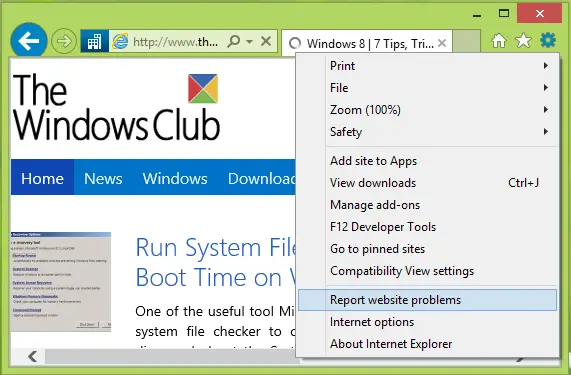 This option is Report website problems, which takes you to the following window, where you can give a description of the issues you're facing with a website. In many scenarios, it happens that some sites work perfectly in the other browsers and they have issues while running in Internet Explorer; so you can use this feedback strategy to report the website problems.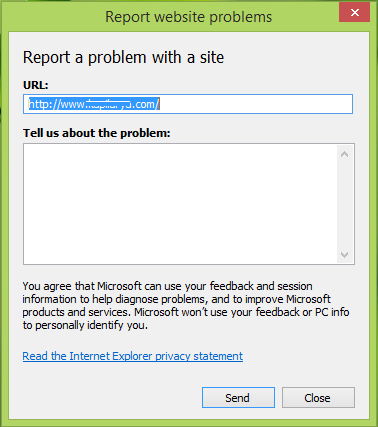 If you don't like to submit feedback and want to disable the Report website problems option, then you can do this:
Disable Reporting Website Problems Using Group Policy Editor
1. Press Windows Key + R combination, type put gpedit.msc in Run dialog box and hit Enter to open the Local Group Policy Editor.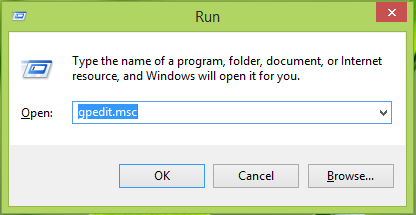 2. In the left pane, navigate here:
User Configuration -> Administrative Templates -> Windows Components -> Internet Explorer -> Browser Menus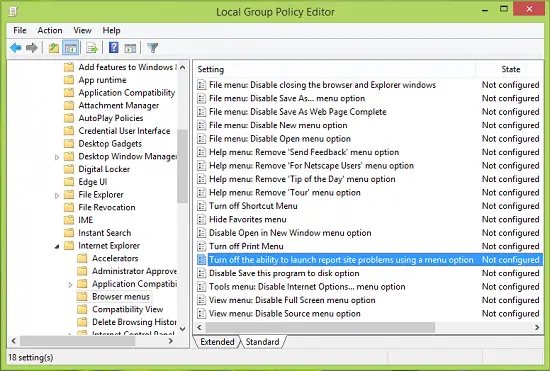 3. As shown in above screenshot, look for the setting named Turn off the ability to launch report site problems using a menu option and double click on the same to get this: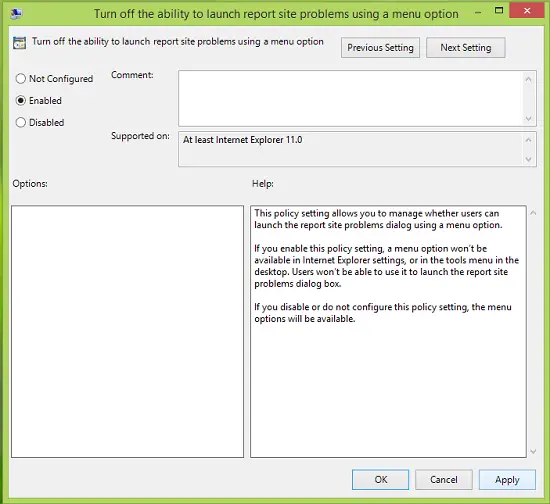 4. In the above-shown window, click Enabled to disable the option. Click Apply followed by OK. Here is the policy explanation so far:
This policy setting allows you to manage whether users can launch the report site problems dialog using a menu option. If you enable this policy setting, a menu option won't be available in Internet Explorer settings, or in the tools menu in the desktop. If you disable or do not configure this policy, the menu options will be available.
If in the future, you like to enable the option again or if you want to allow feedback, you can select Not Configured or Disabled option. You may now close the Local Group Policy Editor and reboot to make changes effective.
That's it!
Read here about the Internet Explorer feedback smiley.