We are pleased to release Fix WMP Utility for Windows. This freeware portable app re-registers all the concerned Windows Media DLL files required for the smooth functioning of the classic Windows Media Player (Legacy).
Fix WMP Utility for Windows PC
Repair Windows Media Player
If you are facing any issues or getting any error messages while running Windows Media Player, run this utility. It will re-register over 40 dll files required for the smooth functioning of WMP.
Please create a system restore point first. Then run this utility and see if it addresses your issues.

Fix WMP has been tested on Windows Media Player on Windows 10/8/7 32-bit & 64-bit, but it should work on all Windows versions, including Windows 11.
Thanks, Ramesh Kumar, MVP, for your input & Ritesh Kawadkar, for helping pack Fix WMP.
Our FixWin Utility also has some specific fixes for Windows Media Player & Windows Media Center. You may also want to check it out!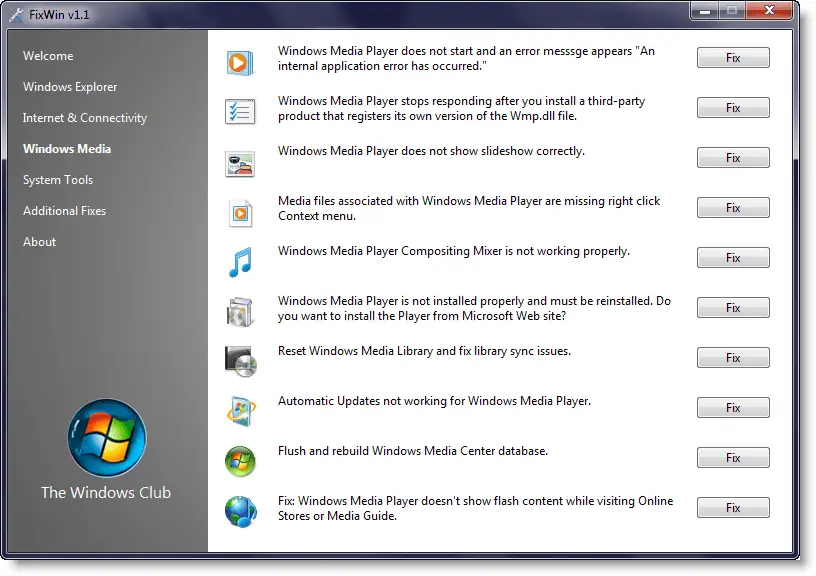 If you need more, you may run the built-in Windows Media Troubleshooters and see if they help you.