When you right-click a file, you see the Open With command. Whenever you use any program to open such a file, it gets added to this list, as Windows remembers that you had used it once; if you were UNABLE to use it for opening that particular file type. If you find too many such unwanted programs in that list, you can remove them with some registry editing.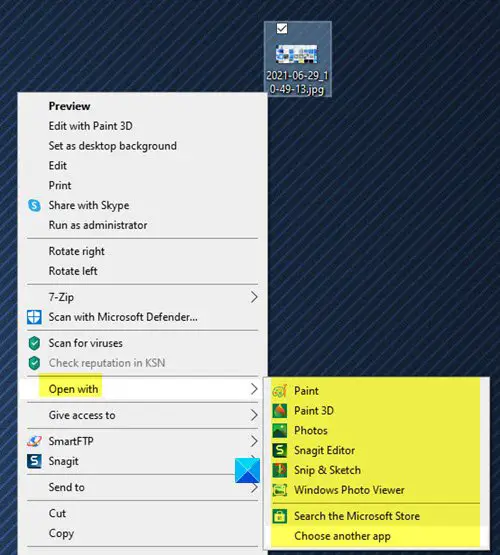 Clicking on Choose another app will open the following panel – How do you want to open this file?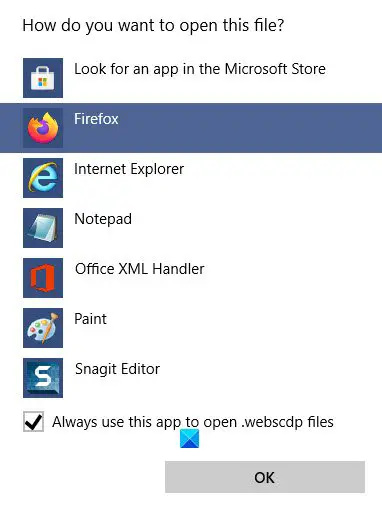 Remove Programs from the Open With menu in Windows 11/10
To remove unwanted Programs from Recommended Programs List in the Open With box in Windows 11/10, follow these steps:
Open Run box
Type regedit and hit Enter to open Registry Editor
Navigate to the \FileExts\(.ext)\OpenWithList key
Delete the value in this key, whose program you want to be removed
Close Registry Editor
The Program will no longer appear under the Recommended Programs List.
Let us say, there is a file, and you are not aware of which program you should be using to open this particular file extension. Let us say by mistake or unknowingly, to try and open it with Office Word. It obviously won't! Then you realize that it's a .pdf file and you need a pdf reader like Foxit or Adobe to open it. So you use it, check Always use this program and all is fine!
But in the Recommended Programs List in the Open With dialog box, Microsoft Office Word will continue to be displayed under this list!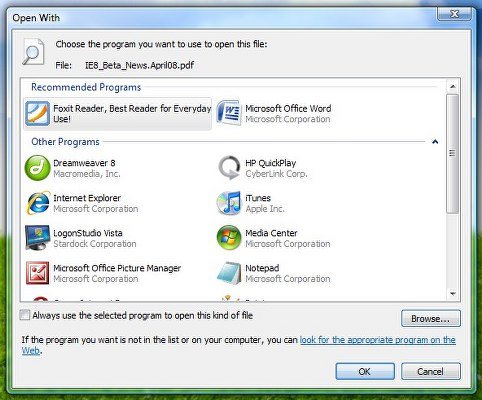 You can remove the unwanted program using Registry or a freeware.
Edit Windows Registry
So if you want to remove Office Word from this list, open regedit and navigate to the following key:
HKEY_CURRENT_USER\Software\Microsoft\Windows\CurrentVersion\Explorer\FileExts\(.ext)\OpenWithList

Here (.ext) is the file extension for the file type whose Open With List you wish to edit. Now, just delete the value in this key, that represents the program to be removed, from the 'Open With' list. In this case, you can safely delete WINWORD.exe from .pdf. Close regedit.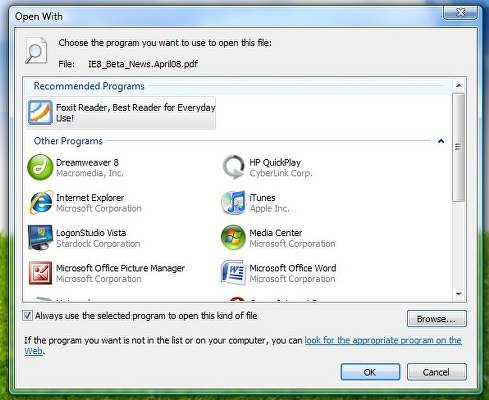 You will see that this program will no longer appear under the Recommended Programs List.
Related: Undo or reset Always use this app to open files option.
Use free software
Alternatively, you can also use OpenWithView utility to do so easily.
OpenWithView from Nirsoft is a small utility that displays the list of all available applications in the 'Open With' dialog-box of Windows and allows you to easily disable/enable the applications in the list.
Go here if you are unable to Change the Default Program Extension on Windows.