Boot Camp is a MacOS tool that allows you to install Windows OS on your Mac. It would give you a dual boot experience – you can either boot into Windows 10 or your default MacOS. Windows is supported by Mac OS Yosemite X and later versions.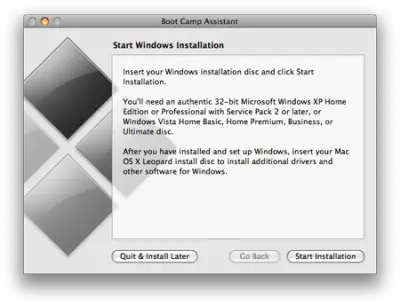 Remove Boot Camp Services from Windows on Mac
To remove Bootcamp services from Windows installation is a bit tricky as it cannot be removed directly using Programs and Features in Control Panel. If you try from there, you'll get a message saying Removal of boot camp is not supported. The article explains how to remove boot camp services from Windows using three different methods.
1] Use Troubleshooter to remove boot camp services from Windows
On your Mac, if you have booted into Windows and wished to remove Boot Camp from Windows, you cannot remove it using Program and Features option in Control Panel. Boot camp is listed, but there won't be any Uninstall button. And even if you see it, when you try it, it gives you an error message when you click on it. The message says your current operating system is not compatible and that you need Microsoft Windows 7 to remove boot services.
You should use the Microsoft Program Install and Uninstall Troubleshooter. Double-click on it. It will present you with a list of programs that you can uninstall. Select Boot Camp Services and click Next so that it runs and removes Boot camp services from Windows 10 and leaves you with a cleaner machine. You can later install other versions of boot camp if you wish.
2] Using the setup file of Boot Camp
If you have used the setup file of Boot Camp, navigate to the following folder:
WindowsSupport\BootCamp\Drivers\Apple
Look for BootCamp.msi, right-click on it and select Uninstall
You may also run the following command in an elevated command prompt to uninstall Boot Camp:
msiexec /x BootCamp.msi
3] Using Boot Camp Assistant
If you used Boot Camp on Mac to create a Windows 10 environment, it is normally stored on a separate partition. In such a case:
Launch the Boot Camp Assistant in Launchpad (It is present in a folder named OTHERS)
Click Continue on the first screen
Select "Remove Windows 7 or later version"; note that this appears only when you already have installed Windows on your Mac
Click Continue
Select Restore and click Continue again to recover the space occupied by Windows 10 and boot camp services
IMPORTANT: If the Boot camp assistant is not working properly, you can download supporting boot camp drivers from apple.com.
4] Other
If you used some other method to create Windows 10 environment on your Mac, you could format the disk to retain single OS.
Start your computer while holding down Command+R
When the computer boots into Restore mode, select the Macintosh HD drive
Click Erase and select Mac OS Extended (Journaled) format
Once the disk is erased and formatted it will again boot into Restore mode
Click on the Reinstall OS to initiate Internet Recovery and reinstall the original OS that came with your Mac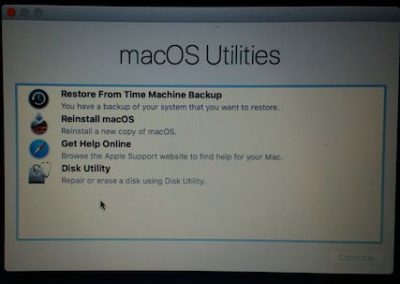 This will help in removing not only Boot Camp Services from Windows 10 on Mac but also other unwanted files and folders, leaving you with a fresh installation. Please remember to back up all important data before remove Boot Camp services from Windows on Mac.