Did you ever accidentally delete the video games folder by mistake when using your Windows 10 computer? This is something that happens from time-to-time, but for the most part, people usually uninstall their games because they wanted to but later realize they shouldn't have. Those who just accidentally removed a game and are wondering how to get it back, worry not because this article should be enough to have your games where they should be.
Recover accidentally deleted game files
If you deleted the game folder & data, then this post may help you; but if you have uninstalled the game, you will have to reinstall it by downloading the setup from their official website. Recovering your game without having to reinstall depends on whether or not the file was permanently deleted. If that happens, there is no going back, which means you will be required to reinstall the game in order to get it back.
Let us discuss how to fix this problem in more detail.
1] Have a look in the Recycle Bin
In most cases, the first place a deleted file goes is in the Recycle Bin, which is located on the desktop. The first thing to do here is to open the Recycle Bin from the desktop and look around if your game file is inside.
If that is the case, right-click on the file, select Restore, and send the game file back to where it was originally before deletion.
2] Use the File Explorer feature to recover your game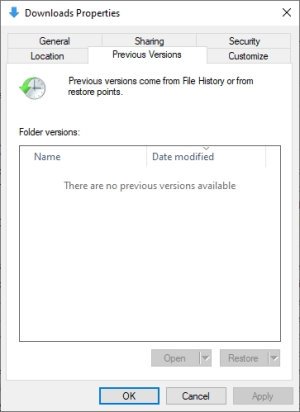 We must say that the File Explorer tool in Windows 10 is quite good and has to be since many users take advantage of its features on a regular basis.
For those who want to find a game file they accidentally removed, we are going to explain how to do it with File Explorer.
First, please press the Windows key + E to open the app, then navigate to the folder that contained the game file. Once you're inside of the folder, right-click from within and select Properties. A small window should now appear, so when it happens, click on the tab that reads, Previous Versions, and from there, you should see a space with previous versions.
Select a recently removed file, then complete by hitting Apply > OK, and that should fix the problem after a restart of Windows 10, hopefully.
This will work only if File History was enabled earlier.
3] Take advantage of System Restore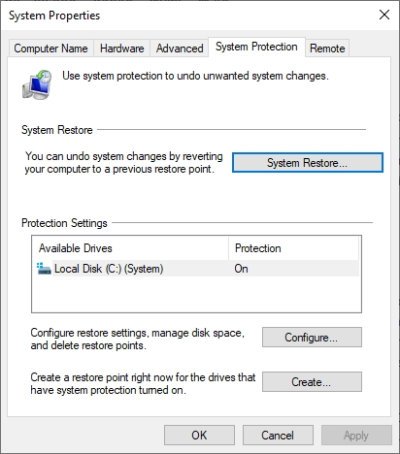 If everything fails, then the final step is to use System Restore to have your game files returned. This will only work if you had the feature turned on before, so keep that in mind.
To get it done, type Create a Restore Point in the search area, then hit the Enter key on the keyboard to kickstart the search. Select the result of the same name, and a new window should appear right away.
From there, click on System Protection > System Restore, then follow the steps to have your game file restored. This option is not a 100 percent surety, but it is a good one, nonetheless.
Let us know if this helps.