By default, the Quick Access Toolbar of Microsoft Word and Microsoft Excel contains only three options – Save, Undo and Redo. But, what if I say that this is possible to add more custom buttons? On the other hand, we often apply different formats such as Bold, Italic, Underline, Heading 1, Heading 2, etc, to our writings. Sometimes, we need to apply more than one format (bold, italic and underline or bold and heading 1, etc.) multiple times. Suppose, you need to do so 50 times. This would mean, to complete styling for one time, you need to click on three buttons or so.
To get rid of this time-consuming work, you can record a macro and create a shortcut button to implement multiple formats at once. Let us see how to do this.
Record a Macro – Create button to add multiple formats
This is very easy and not very time-consuming. You can do this in Word as well as Excel. The following steps are done with Word 2013, but Excel users can also follow these steps since they are the same.
First, open your Word 2013 app and go to View tab. After that, click on Macros and select Record Macro.
Then, you will get a popup as follows,
You need to enter a name and a description so that you can identify it quickly. Also, make sure that All Documents (Normal.dotm) is selected. After entering all these detsila, hit the OK button. Thereafter, your cursor would look like this –
Now, you can select any format. Ex.: Bold, Underline, etc.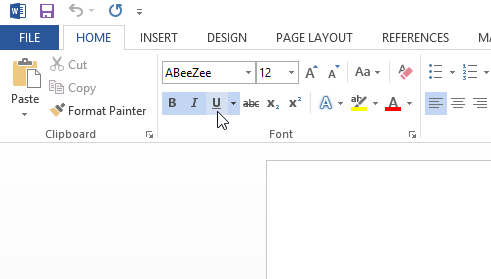 After selecting or clicking on all those formats, hit the Stop button that is positioned at the bottom of Microsoft Word.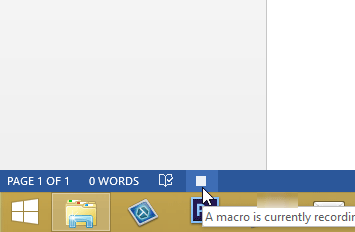 To pin this recorded Macro to your Quick Access Toolbar, navigate to File > Options > Quick Access Toolbar. Now, expand the drop-down menu and select Macros.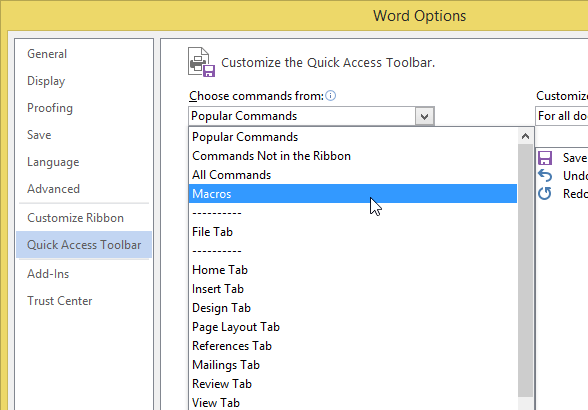 You will get your Macro in the left side. Just select it and click on Add button.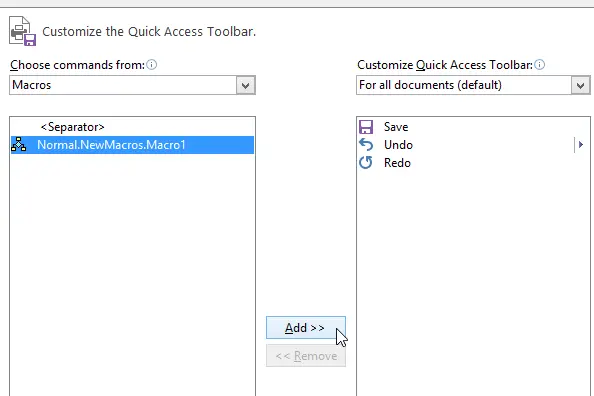 If you want to give it an icon, just select it from the right side and click on the Modify button.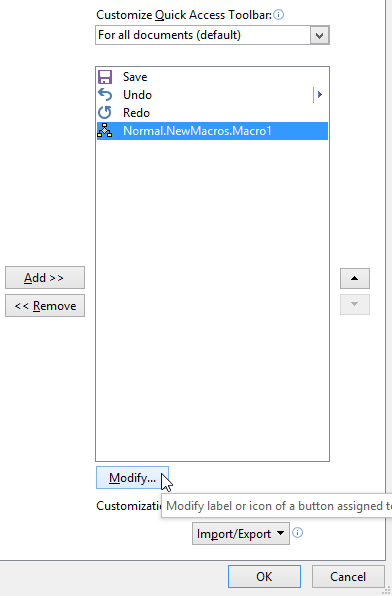 After that, you will get icons to add.
You will now get a new icon on your Quick Toolbar.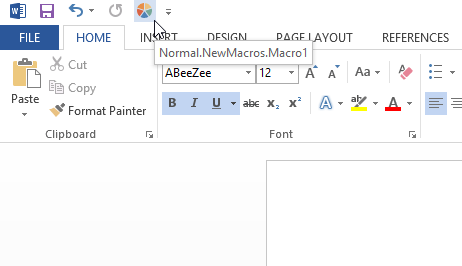 Whenever, you wish to apply those formats, just select the text and hit that button.
Instead of wasting your time applying various formats or styles to text, you can simply record a macro, add it to your Quick Access Toolbar and utilize it in accordance with your requirements.
Read next: How to perform calculations with Range Calculations app for Excel.