Ever since Microsoft launched Windows 10, it has been helping people in different ways since this is one of the most feature-rich operating systems out there. On the other hand, Android is a very popular platform for mobile. People have been using Android because of the tons of free apps and games it offers.
Let's say you have an Android mobile and a Windows 10 computer. Now, most internet users get tons of notifications related to WhatsApp, Messenger, etc. If you have set everything on mobile, you might get distracted due to these notifications while using your computer. To solve this problem, you can head now set up, enable and get Android notifications on your Windows 10 computer.
Android Notifications on Windows 10
This tutorial will show you how you to synchronize all Android mobile notifications with your Windows 10 machine so that you can check them right from the computer without needing to check your smartphone.
To get Android notifications on Windows 10 computer, you can use the official Cortana app, which is now available for Android as well. If you are in the US, you can directly download it from the Google Play Store. However, if you are not from the US, you can use any VPN app (Tunnel Bear is suggested for Android) to download the official Cortana app from the Google Play Store. If you do not like to use VPN app on your mobile, you can download the APK file from a reliable source. Before trying out this tutorial, make sure you have Android 4.0.3 or later version.
You need to also make sure that you have a Microsoft Account on your Windows 10 computer. Otherwise, it won't work properly.
Once you have taken care of these things, open Cortana on your Android mobile.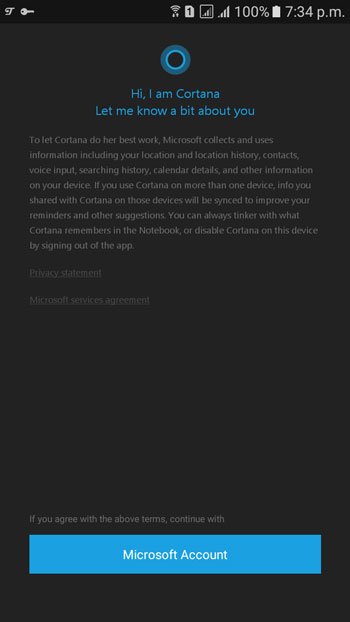 Tap on Microsoft Account and sign into the same Microsoft account, which you are using on your Windows 10 computer. After setting up Cortana for Android, tap on the Settings button that looks like three horizontal lines. Here you will get Sync notifications option.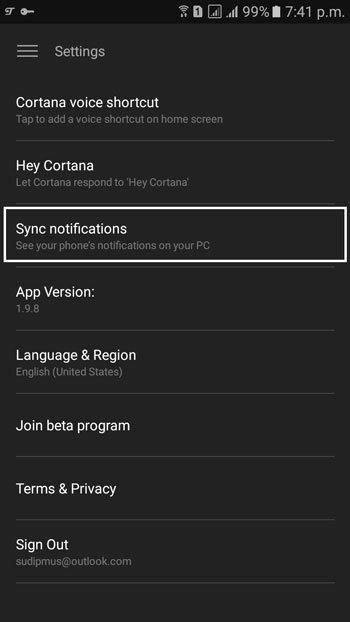 On the next screen, you can allow or block a particular type of notification that you want to synchronize. For example, if you want to get missed call alert on Windows 10 PC, just make sure that the Missed call notifications option is turned on. In this way, you can enable SMS notification, app notifications, and low battery alert as well.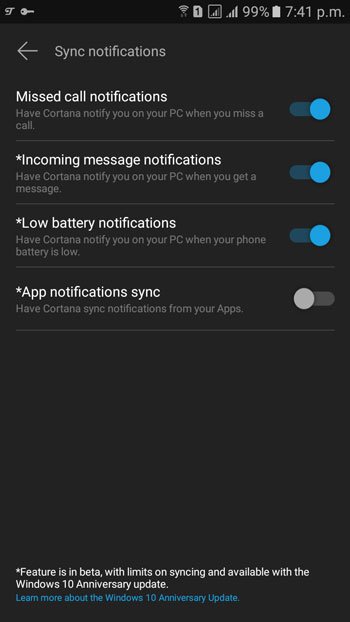 If you want to get more like email notification or any other app notification, turn on the App notifications sync option. After tapping on the toggle button, you will be redirected to the Notification access screen where you have to allow Cortana to access your notifications. Following that, you can choose the apps that you want to get a notification for. As a result, you will get notifications like this,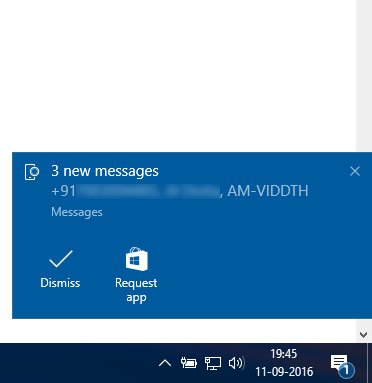 All the notifications will be synchronized with your Microsoft account. That means, if you are using your Microsoft account on more than one computer, you will receive all those notifications on all those computers at once.