Windows 11/10 is ideal for both, games and work but at times, disrupted by unknown errors. For example, when trying to install Pro Evolution Soccer (PES) on Windows 10 64-bit PC, gamers report the following error- The application was unable to start correctly (0xc000007b). Click OK to close the application. So, let us attempt to fix this problem with a simple trick.

Pro Evolution Soccer application was unable to start correctly
Error 0xc000007b is a situation that appears when you are attempting to open some application on Windows. Mainly, this error signifies an invalid image format. So, to fix this, try the following.
First things first, before you try troubleshooting, ensure that you have installed all the latest Windows Updates and that you have the latest version of Pro Evolution Soccer installed on your computer. The, we suggest you restart your PC and then, right-click on the application exe file and select Run as Administrator.
Now proceed with the following suggestions: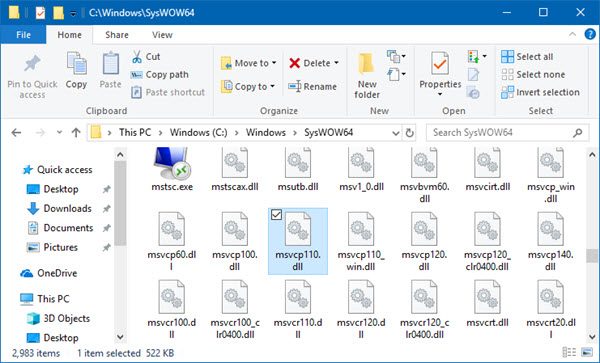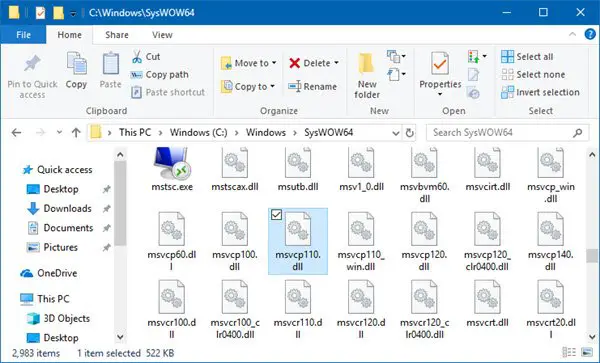 Go to C:\Windows\SysWOW64 file location and move the msvcp110.dll file to another location, maybe your Documents folder – just as a backup. The msvcp110.dll file is a Microsoft STL100C++ Runtime Library application extension file that is required for running of several applications.
Having done this, try to start the application so that program generates a new msvcp110.dll file used by the application. If this works, great but if this does not, then you may restore the file.
If that doesn't help, download and install the latest versions of Microsoft Visual C++ as well as DirectX from the Microsoft website. The application should work fine. This has to be done because in such a type of problem the cause may be a corrupted msvcp110.dll  file.
To be on the safer side, you can also uninstall PES 2018/16 and re-install the application and see if that works for you. It sounds simple, but sometimes, the application data files could become corrupt or missing and thus interfere with the smooth functioning. This could also be caused by an incomplete installation.
Please note that this solution only works for a 64-bit system.
All the best!
Other similar errors: