Have you ever heard of Phoneticians? It's a branch of linguistics that analyzes the sound of human speech. Analyzing sign language is also part of the job title, so it's a big deal for those involved. Now, folks who are of this profession can perform their jobs at home with free software known as Praat.
How to use Praat software for Windows PC
From our point of view, Praat is easy to use once you understand the basics. Keep reading as we dig into some cool stuff about this tool.
Working with audio
Prepare an image
Margin
We are not professionals, but that doesn't mean we do not know a good phonetician tool when we see one. And Praat is right up there.
There is nothing to install here. Just unzip the file and open launch it. We like these types of programs because we do not have to waste time installing anything. Just download and use right away without issues.
1] Working with audio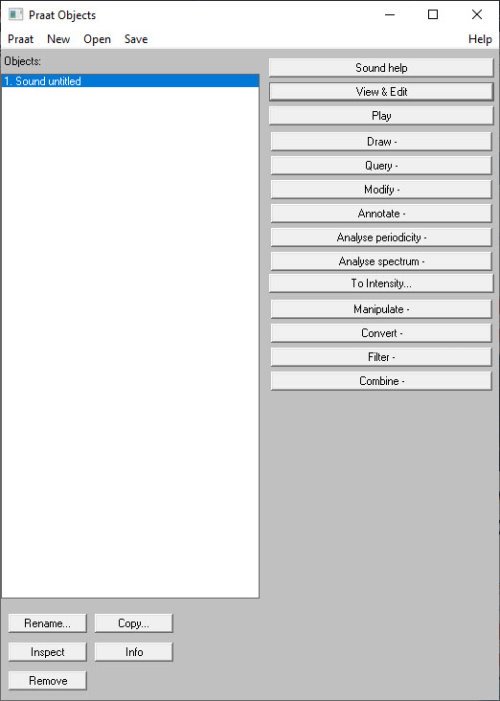 To analyze speech, we can use our own by taking advantage of the record feature. Bear in mind that Praat opens with two windows, one known as Praat Object and Praat Picture. We will begin with Praat Object since most of the options are there.
Click on New, and from there, select either Record mono Sound or Record stereo Sound. Once you have made your decision, you should now see the ability to record your own voice. Hit the record button, say your piece, and finally, click on Save to list & Close.
2] Prepare an image
When analyzing speech, we can create a high-quality image to work from. In this case, we are going to click on Draw, then Draw again to produce a picture. This picture will automatically appear in the next window.
From the next window, the user can save the picture for future reference. Saving the picture is easy as you only need to click on File, then select from one of the many Save As options. The option is also there for folks to view information about the image before saving if they so wish.
3] Margin
In terms of the Margins section, users can do quite a lot here. The option is there to draw an inner box on the image, add text, and much more.
All in all, if you are a phonetician, then we expect you'll enjoy what Praat has to offer. In fact, we believe you will understand its features more than we do.
You can download Praat via GitHub.