Want to use Windows Hello? Then you'll need one of these computers! Most of you may be aware that Microsoft is planning to release a new feature that is only available with Windows 10. This feature is called Windows Hello, and it is designed to allow users to sign into their computers without a password. It's pretty impressive, though not the first time we've come across a feature like this one. But the feature does not support some Windows computers. Because of that, we're going to list the ones that do.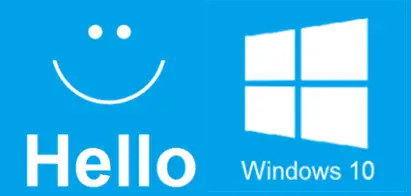 Laptops that support Windows Hello
Still, what Microsoft is aiming for is unique in its own way, and as such, will only work on a few computers.
Windows Hello makes it easy for users to log into their computers with just a fingerprint or with their faces via facial recognition. The problem is, regular webcams will not work, which means most computers are not supported.
At the moment, only a few computers support Windows Hello, and many more are expected to ship before the end of the year due to the launch of Windows 10 on July 29.
We suspect that some folks might not want to purchase a new computer to use Windows Hello. If that's the case, then it is possible to buy a standalone webcam for this purpose. We recommend the Intel RealSense camera that is sold for $99 on Intel's website.
Chances are, the price might be higher elsewhere, so keep that in mind. Another thing, the RealSense camera was designed mainly for developers, but we suspect everything should work just fine, regardless.
Folks who are using a Surface Pro 3 are out of luck here. It's sad because Microsoft should have added a supported camera. The company must have known Windows Hello was something it would make available in the final version of the operating system, as such, prepare the Surface Pro for it.
The currently supported computers found on the Intel website are:
Microsoft Surface Book, Surface Laptop, Surface Pro, Surface Pro 4, Acer Aspire V 17 Nitro, Asus N551JQ, Asus ROG G771JM, Asus X751LD, Dell Inspiron 13 5000 2-in-1, Dell Inspiron 13 7000 2-in-1, Dell Inspiron 15 5000, Dell Inspiron 15 5000 2-in-1, Dell Inspiron 15 7000, Dell Inspiron 15 7000 2-in-1, Dell Inspiron 17 7000 2-in-1, Dell Inspiron 23 7000, Dell Latitude 12 5000, Dell Latitude 12 5285 2-in-1, Dell Latitude 12 5289 2-in-1, Dell Latitude 12 7000, Dell Latitude 12 7000 2-in-1, Dell Latitude 13 3000 2-in-1, Dell Latitude 14 3000, Dell Latitude 14 5000, Dell Latitude 14 7000, Dell Latitude 15 3000, Dell Latitude 15 5000, Alienware 13, Alienware 15, Alienware 17, ASUS Transformer 3 Pro, HP EliteBook Folio G1, HP EliteBook x360, HP ENVY 15, HP ENVY 17, HP ENVY x360 15, HP OMEN 17t, HP Spectre x360 13, HP Sprout, HP Spectre x360 15, Lenovo Ideapad Y700 17, Lenovo ThinkPad Yoga 15, Lenovo ThinkPad E550, Lenovo Miix 720, Lenovo ThinkPad P51s, Lenovo ThinkPad T570, Lenovo ThinkPad X1 Tablet, Lenovo ThinkPad X1 Yoga, Lenovo B5030, MSI GT72 Dominator Pro, MSI GT72VR Tobii, MSI GT72S G Tobii, MSI GT72S Dominator G, MSI GT72S Dominator Pro G, MSI GT72VR Dominator, MSI GT72VR Dominator Pro, Toshiba Satellite Radius 2-in-1.
These laptops are not cheap, so to expect users to purchase another computer, or a possible Surface for that matter is a bit on the flat side. You can see all the Windows Hello supported devices here.