Microsoft Word is probably the best tool for writers. However, some people need different options to do different things. For example, you often paste text from other programs such as browser like Google Chrome or Mozilla Firefox. When you paste text having a different format than your default Microsoft Word's format, it keeps the source program's format. If you want to paste it as Text Only without the formatting, here is what you have to do.
Let's assume that you need to paste some text from Google Chrome to Microsoft Word. The text in Google Chrome has a BOLD and ITALIC format. However, you do not need such formatting in Microsoft Word. You can paste the text into Word and make use of the Paste Options to remove the format and keep the default text as you have set in Microsoft Word.
It works perfectly when you need to do that once or twice. However, if you often paste text from another program and you never want to keep the formatting, you can set Keep Text Only as the default setting.
Paste Plain Text Only without the formatting in Word
To make this the default setting, open Microsoft Word and go to File > Options.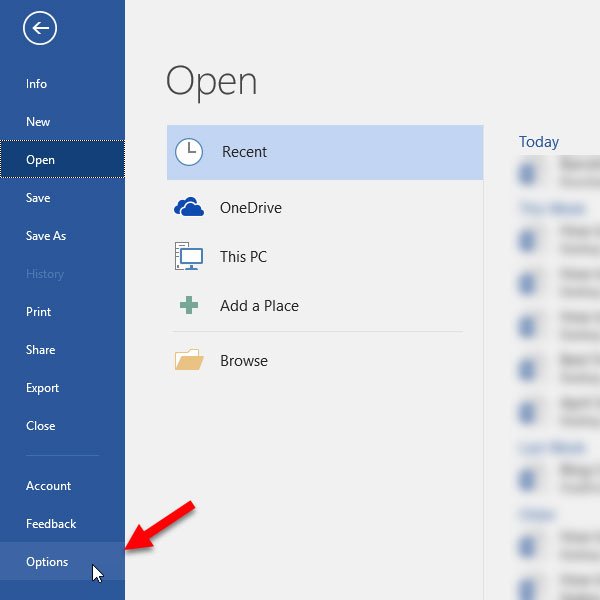 Next, switch to the Advanced tab and scroll down a bit until you get Cut, copy, and paste option. There are four different options called-
Pasting within the same document
Pasting between documents
Pasting between documents when style definition conflict
Pasting from other programs
All of them have three options, and they are as follows-
Keep Source Formatting (Default)
Merge Formatting
Keep Text Only
As you want to remove the formatting by default, you need to set the third option, which is Keep Text Only.
That's all!
Hope this simple change would be helpful for you. This trick works smoothly in Microsoft Word 2016 too.
This post shows how to Copy and Paste as plain Text in Chrome, Firefox browsers.