The term Identity Theft is used, when a person purports to be some other person, with a view to creating a fraud for financial gains. When this is done online on the Internet, it is called Online Identity Theft. This article aims to expand on what is Identity Theft, how it is possible, what all comes under its domain, and how to prevent it and protect yourself.
What is Online Identity Theft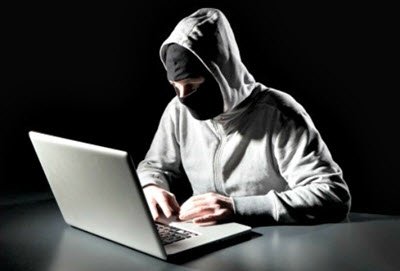 Identity Theft, as mentioned above, is an impersonation of some other person. This is often done with criminal intent and calls for criminal charges. A person engaged in Online Identity Theft, may obtain credit card information or driving license information of someone, and use it to present himself as that person. That person, whose Digital Identity information is leaked becomes the Victim.
In many cases, Identity Theft is simply using credentials and credit card information of the victim to buy things and transfer funds by the criminals. This can continue until the Credit Card is exhausted or until the victim comes to know that he or she has been a victim of Identity Fraud. In some cases, the criminals present themselves as the victim and take up huge sums of unsecured loans that directly implicate identity theft victims. It is – therefore – very important to keep all your data secured and not to part with it in any case.
How does Identity Theft take place?
The most common source to steal identity information of others are data breaches affecting government or federal websites. It can be data breaches of private websites too; that contain important information such as – credit card information, address, email IDs, etc.
The second most used technique for stealing identity information is Phishing.  Though most of us do not pay attention to emails asking for our personal details, some of the phishing attacks – such as the one referred to as Nigerian Phishing Scams – often succeed in getting the data out of unsuspecting people who fall into the trap of criminals – in this case, Identity Thieves.
Then, there is social engineering where the criminals befriend victims personally or over the phone, email, or social media. Once they become "friends", the criminals can easily get the information they want. This information is then used to impersonate the victims and use their identities for different purposes that may even include criminal cases.
What are the different types of Identity Theft?
According to the Identity Theft Resource Center, there are four main types of Identity Theft:
Criminal
Governmental
Financial
Medical
The category of criminal and financial ID thefts have already been discussed in the article. In Criminal Identity Theft, the person caught on criminal charges will impersonate someone else, whose details she or he secured via one of the methods described above. These criminal charges are bound to change the lives of victims as the charges are associated with them for a lifetime. There are options to get cleared, but they involve moving to the court and proving that they are the real ones. This might go to the extent of getting DNA tests done to ascertain that the person is indeed a victim. As the charges etc. made it to official registers, they still keep on popping up at times and the victims have to produce court verdicts to prove themselves clean.
The Governmental ID Theft is related mainly to the Income Tax returns. The criminal may be working somewhere under the victim's name and identity. In that case, s/he may not file IT returns due to which you will be summoned. Though you may already have paid IT returns, you did it for only the gains you know you made. The records of the government will indicate you have been receiving funds from another entity that is completely unknown to you. While you can counter this in courts as a case of ID theft, you still have to pay extra taxes until you are cleared.
Financial Identity Thefts relate to ID thieves taking up loans on your details. You might receive a lender's letter someday and find that you have not repaid a loan you did not take. This also spoils your credit reports. This is a mess as you have to contact all the credit rating agencies and tell them that you are a victim of identity theft. This too, might end up in courts and take the time to clear your name.
And finally, Medical ID Theft refers to ID thieves using your medical benefits at hospitals and pharmacies. There is no easier way to discover it until you encounter some medical condition and approach the hospital.
In any case, it is very tough to get the name cleared once it is a victim of identity theft. Hence you should avoid it at any cost. The next section looks at how to stay safe and avoid ID thefts.
How to prevent Identity Thefts and protect yourself
It is not very hard to avoid Identity Theft. All you have to do is to use caution and exercise common sense when dealing with people – online or offline.
1] Do not reply to emails that say you won a lottery that you never entered. There are no such schemes from any company where they pull up an email address randomly and want to give away a huge sum of money or even discount coupons.
2] There are no widows or dying people who need your help to transfer their money to NGOs in your country. If you receive such emails, delete them immediately.
3] There are no loan companies that are willing to lend money to people across the globe without any security. Stay away from such emails/claims.
4] Greed and the desire to make quick money have usually been why people fall victim to such scams. So control your excitement and actions if you get a 'chance' to lay your hands on millions of dollars, for no reason.
5] Shop online only on trusted websites. You know a site is trusted when it uses a lock icon. These sites show the name of the company in green color in the address bar of all browsers except Internet Explorer. Plus the reputation of online shopping centers has to be considered. Of course, there can be new stores that you may want to try out. Exercise caution in buying from such sites by doing a background check on the sites.
6] Do not directly reply with your resume to online job offers via emails – even if the job website is reputed. It is easy for anyone to register with job sites and post job vacancies. Do a little background check on the company to see if it is indeed a company. If a job vacancy asks you for bank details as well, ignore it. Better be safe than sorry.
7] If a friend is interested in your social security number and bank details, he or she may not be a friend. Keep the details to yourself.
8] Balance your credit card statements every month to see if any item exists that you cannot relate to.
9] Check out your credit reports once a year to see if there are any loans that you did not take.
10] Think before clicking links in the e-mail, instant messages, or chat sessions and be suspicious of any e-mail with urgent requests for personal financial information.
Report Online Identity Theft
If the need arises, you can report the identity theft to the U.S. Federal Trade Commission at ftc.gov/idtheft or call toll-free (877) 438-4338 or to Microsoft at microsoft.com/reportabuse.
Using these online safety tips, you will be able to prevent Online Identity Theft, protect yourself, and stay safe. Follow these Online Banking Safety Tips to keep your financial transactions secure.
Avoid online scams! Stay Safe Online & always protect your personal information while browsing!
IDTheftCenter.org offers some useful resources on Online ID Theft. You can also download an eBook on Online Identity Theft from Microsoft. It also throws additional light on the subject.
Download related eBooks and Brochures: