Picture-in-Picture mode is a crucial feature in almost all of the modern web browsers, but what if you could perform multiple picture-in-picture? At the moment, this is only possible in a single web browser, and that's Mozilla Firefox.
How to use Picture-in-Picture video mode in Firefox
The feature works quite well. The good thing about this feature is the ability for users to open several videos and play them at the same time. Not something most users will want to do, but for those who are interested, the option is available at any time.
1] Launch a video website in Firefox
The first thing you should do here is to fire up a video-related website in Firefox, preferably YouTube, for this test. From there, locate a video you want to play, and click on it.
2] Select the picture-in-picture icon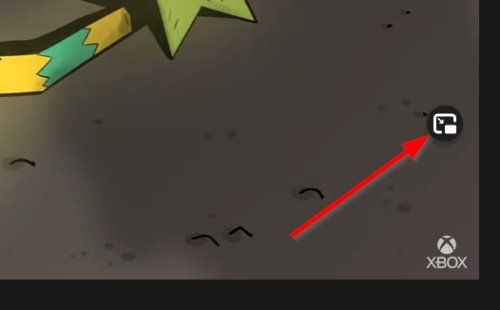 Move on by hovering the mouse pointer over the video, then click on the picture-in-picture icon.
Doing this should activate the mode, and as such, the video moves to the right side of the webpage.
Read: How to change Font size in Firefox Picture in Picture Mode
3] Repeat the steps above
If you feel the need to have multiple picture-in-picture videos running, you can repeat the steps above on the same website or open a new tab with a different video. Firefox will play them one after the other instead of all at the same time.
Read: How to disable Picture-in-Picture Mode setting in Firefox using GPEDIT
4] Turn off picture-in-picture mode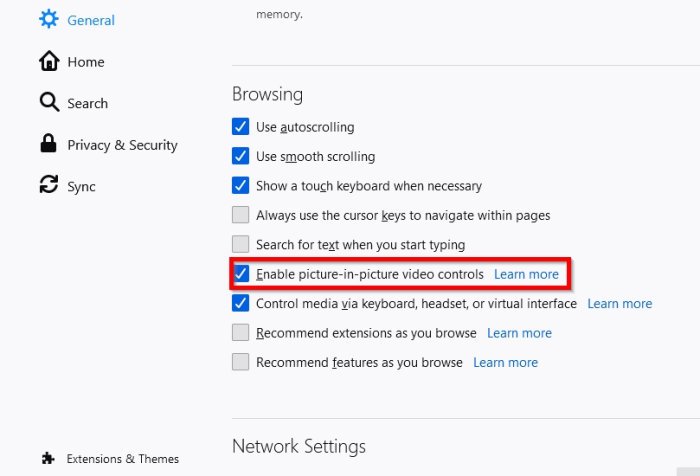 This feature might not be for you; therefore, you can turn it off if you do not wish to see the icon on every video.
Do this by clicking on the Firefox menu button at the top-right of the browser, then select Options.
From there, scroll down to Browsing and be sure to uncheck, Enable picture-in-picture video controls.
Read: How to use Picture in Picture mode on Microsoft Edge Browser