A lot of Minecraft users are unable to log in to Tekkit. Usually, their app data or cache got corrupted and when they try to do the same, the following error code appears.
Connection Lost, Failed to login: Bad login
In this article, we are going to talk about this issue in detail, see why is it happening, and what you can do if you are getting Failed to login Bad Login in Tekkit. So, without wasting any time let us hop into it.
What causes Failed to login Bad Login?
More often than not, the Bad Login error appears when there is some sort of corruption. If the app data or cache is corrupted, or the installation file of Tekkit has some files missing. Even though corruption is a common cause, it's not the only one. You may also fail to log in due to some network error or glitches. Glitches in protocols or the network, in general, can stop the user from contacting the Minecraft server. We will now go to the troubleshooting guide and see how you can fix this issue.
Fix Minecraft Connection Lost, Failed to Login, Bad Login Tekkit error
If you see Failed to Login Bad Login in Tekkit, try the following solutions to resolve the issue.
Log out and Log In
Clear Technic Launcher
Refresh your Network Protocols
Troubleshoot in Clean Boot
Reinstall Technic Launcher
Let us talk about them in detail.
1] Log out and Log In
First up, we need to see if the issue is because of a glitch. For that, just log out of the launcher and re-login. You can expand the menu and click on Logout. Then, close the app, restart your system, and re-login. This should do the trick for you. If the issue persists, open your browser, go to minecraft.com and try to log in. Now, wait for five minutes, and log out of there. Open the launcher and retry logging in. If all of this doesn't work, move to the next solution.
2] Clear Technic Launcher
As mentioned earlier, if your app cache is corrupted, you will see the error code in question. We need to remove the cache and see if it helps. Follow the given steps to do the same.
Open Technic Launcher and go to its Settings.
Click on Clear Cache.
Now, open Run, paste "%APPDATA%", and click Ok.
Open .tecnic folder.
Go to the Cache folder and delete all of its content.
Go back to AppData, open .techniclauncher > cache, and delete its content.
Now, restart your computer and reopen the launcher. This time, the login should work.
3] Refresh your Network Protocols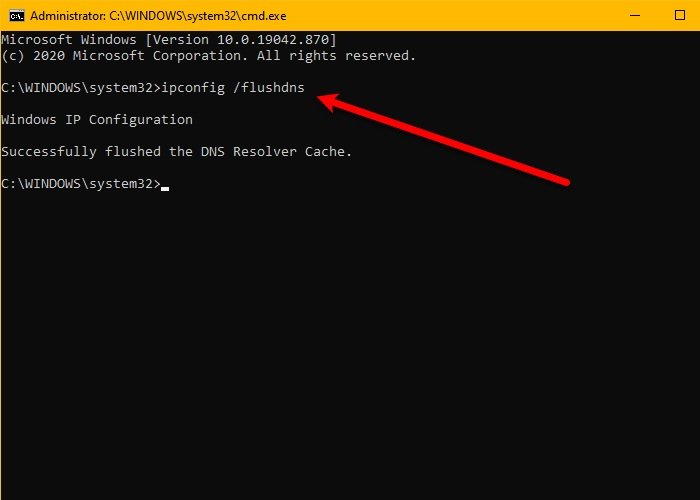 As mentioned earlier, you can see the error code in question because of some form of network glitch. We are going to release and renew IP, reset Winsock, flush DNS and check if that resolves the issue. To do that, open Command  Prompt and run the following commands.
ipconfig /release
ipconfig /renew
ipconfig /flushdns
ipconfig /registerdns
netsh winsock reset
After executing the command, check if the issue persists.
4] Troubleshoot in Clean Boot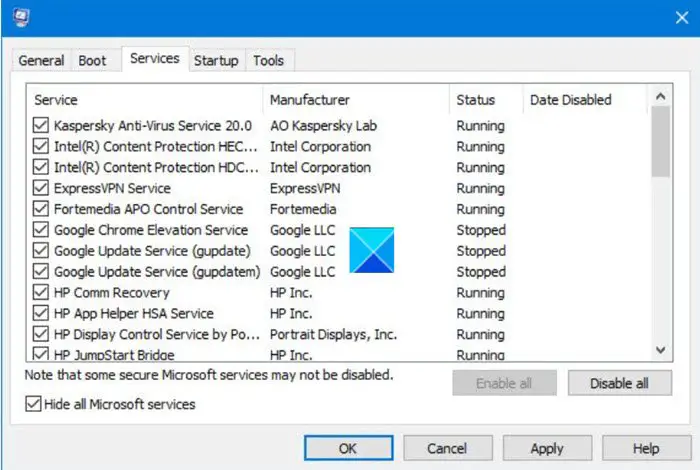 Maybe the issue is caused due to a third-party application, in some cases, your antivirus as well. However, we can not pinpoint an app and ask you to remove it, we need conclusive evidence. To gain that evidence, you need to perform Clean Boot and enable processes manually, until you find out the culprit. Once you know who the intruder is, you know what to do with it.
5] Reinstall Technic Launcher
If nothing works then maybe the issue is with the launcher. What you need to do is uninstall it and then install a fresh copy of the launcher. This will replace the corrupted files with new and correct ones resolving the issue that you were facing.
Hopefully, these solutions worked for you.
Read: You Need to authenticate to Microsoft Services – Minecraft error
How do I update Tekkit?
To update your Tekkit, you need to first stop the server. Then, delete all the Tekkit Server files, but make sure to not delete the folder containing your world data. Now, upload the Tekkit package that you have downloaded from technicpack.net. On your Server Control Page, go to Files > Backup > Restore > select the package > Restore. Finally, start the server.
Read: OH NO, Something went wrong Minecraft error.
How do you fix failed login on Minecraft?
If you failed to log in on Minecraft, you should check your Internet first. You can use one of the online Internet Speed testers to know your bandwidth. If the Internet speed is slow, restart your router, and if that doesn't work, contact your ISP and ask them to resolve the issue. You can also, try executing the solutions mentioned here and see if they work. However, it would be better if you use the error code or message that Minecraft gives when the login failed.