Microsoft Edge is the newest web browser from the software giant after it abandoned Internet Explorer. Ever since this browser came on the scene, not many have chosen to use it over rivals, and that won't change any time soon. Now, since Edge has been around for a few years, one would expect there to be only a handful of bugs, but such is not the case, unfortunately. The latest bug after the recent Windows 10 update is all about YouTube where the popular video streaming platform just fails to play well with Edge at times.
Microsoft Edge won't play YouTube videos
If YouTube videos are not loading or playing in Edge browser on Windows 10, you may need to check Flash settings, Disable GPU, Clear the cache, Reset Edge flags to default, etc. Some users might suffer from a black screen; videos fail to load, no sound in videos and much more. The big question is, then, can these issues be fixed? To that, we say, yes.
Check if Flash is enabled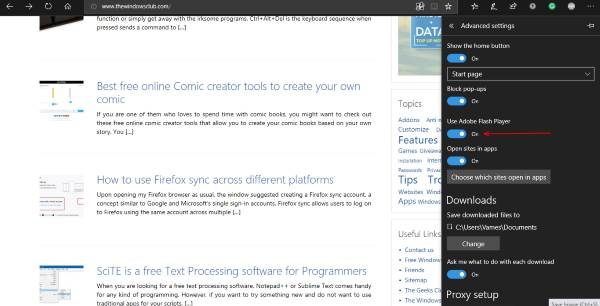 We're in the year 2018, which means, using Flash is a sin punishable by bad video performance on the web, especially YouTube. Yes, the platform still supports Flash, but Google is focusing more on HTML5 thee days and will eventually abandon Flash completely.
For this very reason, it's best to disable Flash if it's enabled. To do this, fire up Edge then click on the button with the three dots then select Settings > View Advanced Settings, and turn off Use Adobe Flash Player.
Restart your Edge browser.
Clear the cache
You might not have known this, but clearing the cache in Edge is one of the easiest ways to fix several problems the browser might throw at you. Just click on the three dots again, choose Settings, navigate to Clear browsing data then click on Choose what to clear.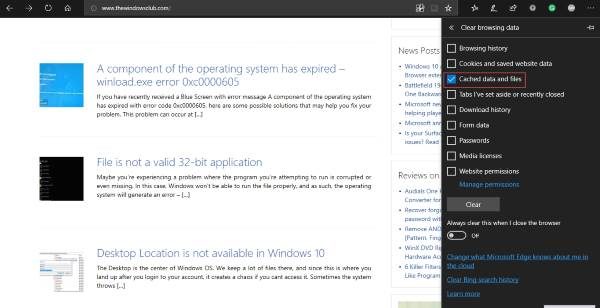 Finally, select Cached data files then click on Clear. Wait for the process to complete, restart Edge and attempt to play a YouTube video.
Reset Edge flags to default
Here's the thing, issues with YouTube failing to work properly in Edge could be linked to the about:flags. Now, to set things right, type about:flags in Edge's address bar, then hit Enter on the keyboard.
Simply click on Reset all flags to default to return this section to its original setting. We ask that only advanced users make changes to the about:flags section when necessary.
Use software rendering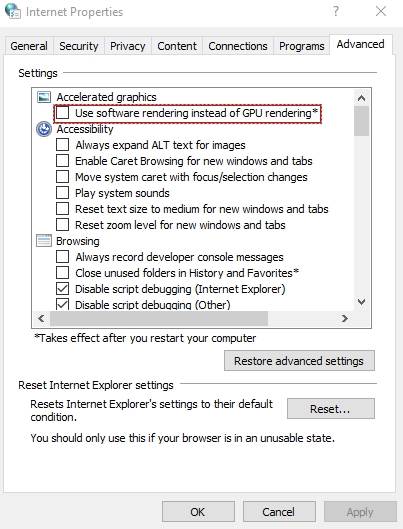 OK, so if you're having problems with your GPU, you will have problems watching videos, especially if your browser set to render using GPU acceleration. By default, Edge takes advantage of GPU acceleration, but this can be changed to a software.
Press the Windows Key + S, then search for Internet Options and click on once it's up. A new window should pop up with several options, just select the Advanced tab, and select Use software rendering instead of GPU rendering*.
Hit Apply, then OK, and finally, restart your computer to ensure everything goes into effect.