When the whole world is moving towards the digital boom, how could the medical industry stay behind in taking its advantage? Rather Medical apps become even more important consider the number of books medical students need to carry and the amount of information they need.
Those days are gone, and you can easily use apps to help you through your courses and also remind yourself why you got into this profession in the first place. Starting from medical journals, dictionaries, medical help, anatomical help, you are set to find everything on the Microsoft Store.
Best Medical apps for Windows 11/10
Here is a list of some of the best Medical apps for students, patients & doctors available in the Microsoft Store for Windows 10.
Offline Medical Dictionary
Complete Anatomy 19 for Windows
Mr. Pillster – Pill Reminder & Medication Tracker
Heart Centre
Student Doctor Network
easyDOK mobile
QMedical
DoctorApp
Med Enews
Let's Stop Diabetes.
1] Offline Medical Dictionary
With over 30,000 definitions and can be used offline, this Offline Medical Dictionary is available for free from the Microsoft Store. If you are a medical student then having this dictionary is going to be super handy. Rather, if you are a medical student, this is a must-have app.
2] Complete Anatomy 19 for Windows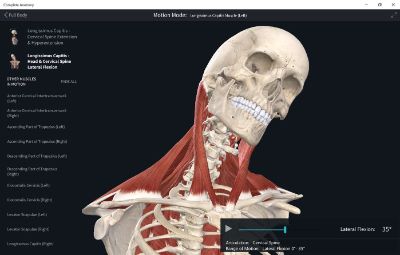 I will be honest; this app is not for beginners. It is for serious medical professionals or students. It is more than just an anatomy atlas. The catch about this is to access the premium content you may need to pay a subscription, but a substantial amount of information is free.
You get 13,000 interactive modules in full 3D. Download it for free from here.
3] Mr. Pillster – Pill Reminder & Medication Tracker
This is a very useful app to have, especially, if you have medication lined up daily. It doesn't matter who you are, a sportsperson, a student, the elderly or even a housewife who needs the daily vitamins.
Set your timings on this app and be carefree throughout the day. This app will remind you on time. Download it for free from here.
4] Heart Centre
Another specifically designed app for medical students who are studying the heart. This free medical app for heart students is well equipped with interactive case studies and 20 interactive multiple choice questions too.
Download this app from here.
5] Student Doctor Network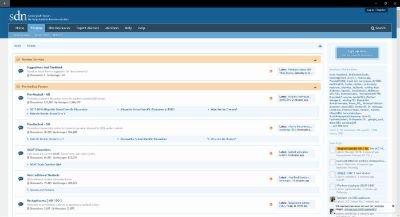 Imagine a constructive social media network for medical students and doctors? Well, that is exactly what Student Doctor Network is. It gives access to a lot of data and connectivity between people in the medical industry and network.
Download the app from here.
6] easyDOK mobile
This is not a software for non-medical specialties. It is a software for any doctor who has many residents under him/her. It gives each resident to fill in their details and schedules and evaluations for the head doctor to evaluate. It is a very handy app to have for resident doctors in charge of groups. Download it from here for free.
7] QMedical
This is a very useful heart monitor app that helps you ready yourself for your workout and helps you also monitor your calories. It helps you monitor your stress levels too. You can also set your own sleep times, hydration and workout times, giving you a 360-degree coverage to track your wellness.
It is doubly useful for people who have had heart surgeries and is getting back to normal life too. Download this absolutely free app from the Microsoft store now.
8] DoctorApp
Have you ever witnessed how a clinic works in the inside? How all doctors, nurses and team members are on the same page? Well, DoctorApp. Helps doctors keep their clinics dot on schedule. Connect with your doctors and team members, share images and prescriptions and keep all appointments on time and accountable.
Get the free app from here.
9] Med Enews
Beautifully catered for doctors to keep up with all the latest innovations in the medical world, the Med Enews is almost a doctor's companion. You get notified every time that there is a development in the medical world.
Download Med Enews from here for free.
10] Let's Stop Diabetes
Let's Stop Diabetes is set to be a groundbreaking app that creates a bridge between diabetic doctors and patients. It helps doctors track and understand the disease better to provide successful treatments. Alongside, it is an app that helps diabetic patients to monitor their lifestyle and make the changes they need.
You can easily download this app from here.
These were the best medical apps available on the Microsoft Store. Some are for medical professionals and some for patients. You can now easily handle your diabetes or even check for your workout prerequisites.