MagicArchiver is a completely free solution to create or modify archives and extract your files. It is a handy application if you regularly deal with a large number of files and need to compress them to upload on the Internet or share with others. To protect your hard drive space, this application offers a level of comfort and ease while achieving the files. It has an easy interface for inexperienced users.
MagicArchiver for PC
The main features of MagicArchiver for Windows PC are:
It can extract all popular archives including ZIP, RAR, 7z and many more
It allows archiving and extraction through simple right-click
Create password-protected archives
Multiple volume support and can split archive to multiple segments
It has the  ability to convert archives to other archive formats
Modify existing archive files
It can burn your compact disc image files to CD, DVD, and Blu-ray discs.
It supports Unicode file names
Support both 32-bit and 64-bit Windows.
Create or modify ZIP and 7Z archives
To create or modify archives is incredibly fast when using MagicArchiver.  Depending on your PC's hardware configuration the compression can even be at a faster rate. Though compression ratios vary, depending on the file types, but its way better than other archiving programs. Split Archives MagicArchiver can split the archive into multiple segments to make it easier to transfer or share the larger files.
Open the file you want to split.
Right-click on MagicArchiver and then press "add to archive".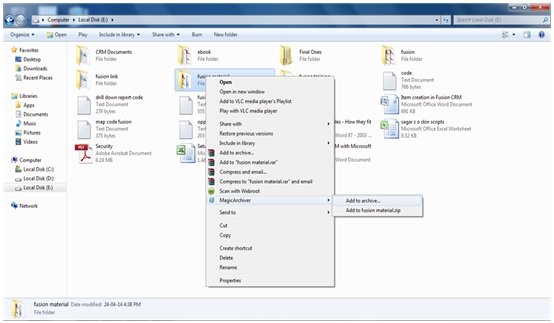 3. After this choose the archive type and pathname. Click "Ok".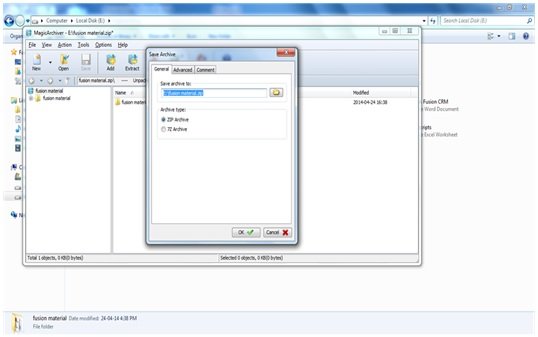 4. On the above tab, Click on the "Advanced" button, then check the button "Split to multiple volumes". Click "OK" to start creating the archive. This will split your archive to multiple segments which will have the size specified.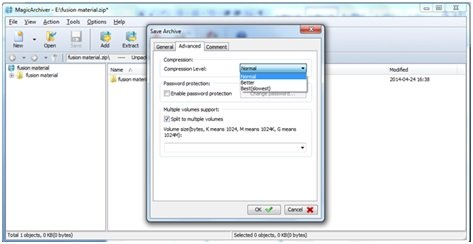 This free compression utility can create zip or 7z archives with a single click.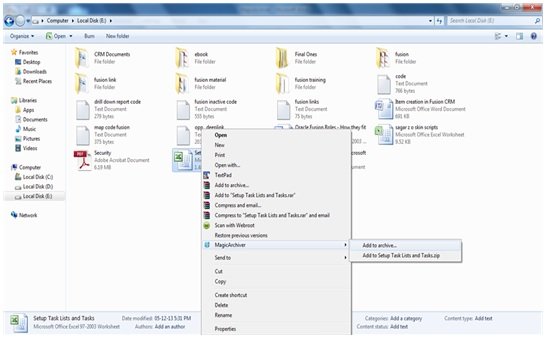 1. Open the file or folder you wish to compress.
2. If you want to create archives from multiple files or folders, then first select the files and right-click on the selected files.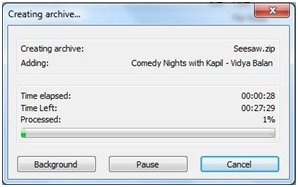 3. If you want to create 7z archives then under MagicArchiver click on "Add to archive…".
4. MagicArchiver will create the compressed zip or 7z file.  
Create password-protected archives
MagicArchiver can also create password-protected archives. You can add, change or remove the password from the archive.
 Right-click on the file where you want to create the password.
Under "MagicArchiver", click "Add to archive…"
Click "Advanced" tab, then click "Enable password protection".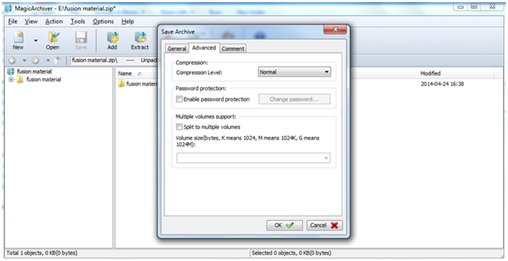 4. Enter the password, and click "OK".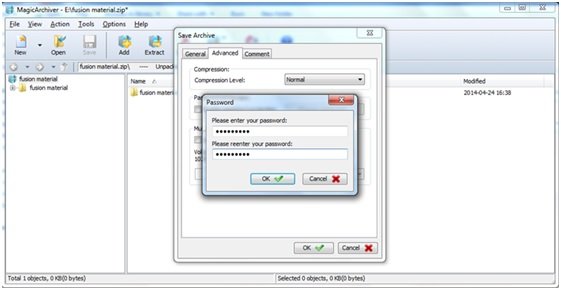 With MagicArchiver you can also extract archive all popular compressed file formats and burn compact disc image file easily.  MagicArchiver is completely free. It provides a free and complete solution for manipulating archives. Overall, MagicArchiver has a nice speed, a simple interface, and powerful features.
Click here to download MagicArchiver.
PS: B1 Free Archiver is a free file archiving, compression, extraction software for Windows 10.