After you update Windows 11, if you open Event Viewer and see a series of the LSA package is not signed as expected messages logged with Event ID 6155, then this post offers practical fixes to the error.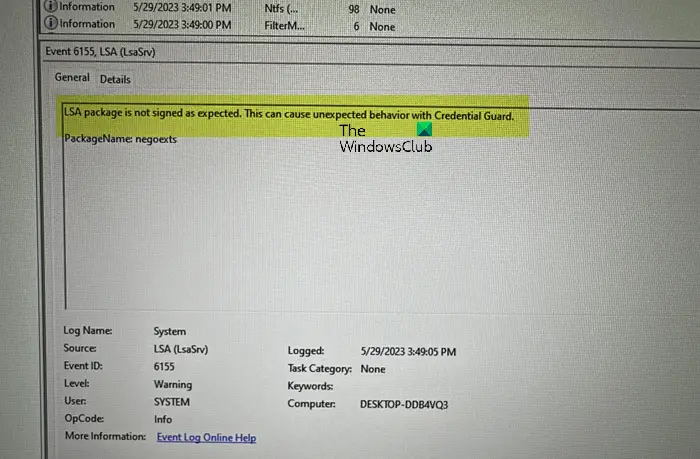 LSA package is not signed as expected. This can cause unexpected behavior with Credential Guard.
LSA package is not signed as expected
After you boot your Windows 11 system, you may see in Event Viewer the error message stating the LSA package is not signed as expected with Event ID 6155. If so, then you can apply the suggestions we have provided below to fix the error and stop it from being logged.
Run System File Checker
Enable LSA Protection
Disable Credential Guard
Troubleshoot in the Clean Boot state
Perform System Restore
Uninstall recent Windows Update
Let's see the suggestions in detail. Keep in mind that the error has no adverse effects on the system performance or overall user experience. Before you proceed with the solutions, make sure to check for updates and install any available bits on your Windows 11/10 device and see if the error is still logged.
1] Run System File Checker
Run System File Checker to replace potentially corrupt OS files and see if that helps.
2] Enable LSA Protection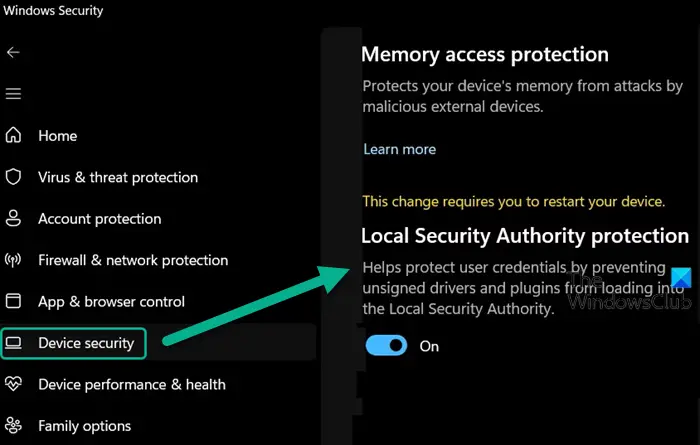 This solution requires you to simply enable LSA protection via RFegistry Editor or Local Group Policy Editor on your Windows 11/10 device again without getting the warning.
3] Disable Credential Guard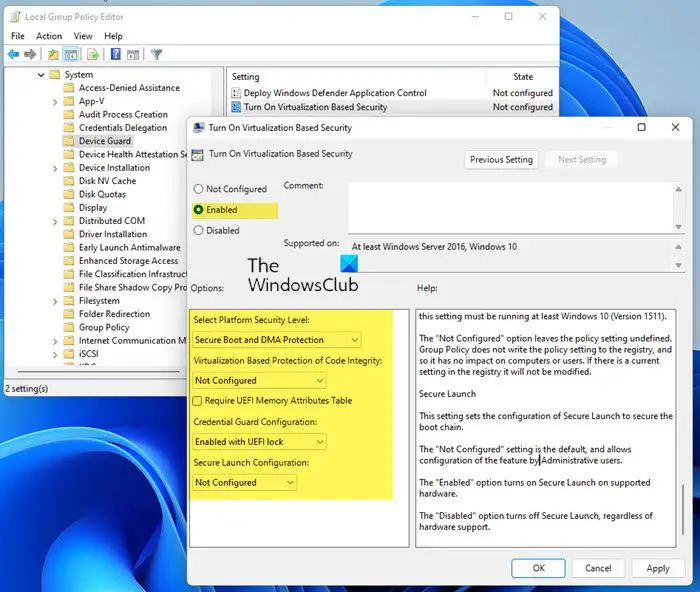 You can easily disable Credential Guard and see if that stops the warning from being logged in Event Viewer.
4] Troubleshoot in the Clean Boot state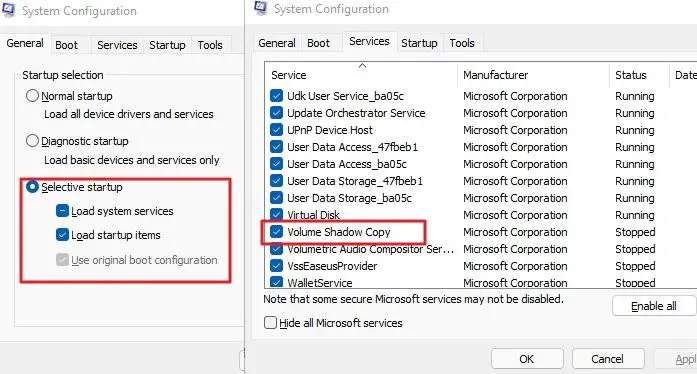 A "clean boot" launches Windows with the bare minimum of startup applications and drivers. Isolating the root of an issue and determining whether a background program is interfering with your game or program are both helpful.
5] Perform System Restore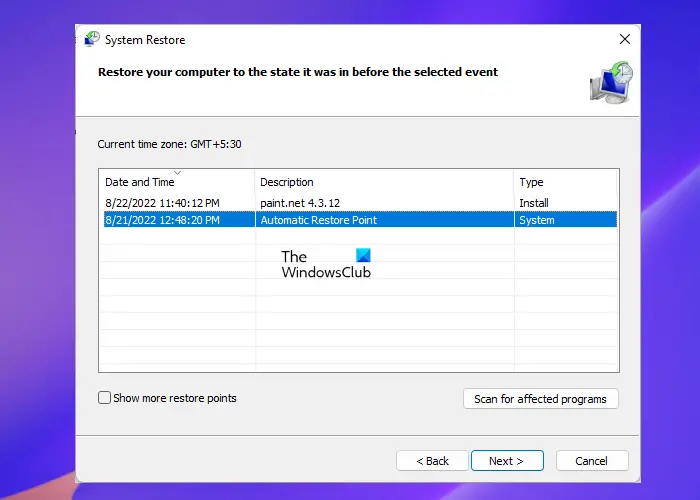 To perform System Restore, do the following:
Press Windows key + R. to invoke the Run dialog.
In the Run dialog box, type rstrui and hit Enter to launch the System Restore Wizard.
At the initial screen of System Restore, click Next.
At the next screen, check the box associated with Show more restore points.
Now, select a restore point before when you noticed the issue on your device.
Click Next to advance to the next menu.
Click Finish and confirm at the final prompt.
6] Uninstall the recent Windows Update
Any bug introduced with the most recent patch that is creating problems with the LSA package should be fixed by uninstalling the most recent Windows update.
Any of these suggestions should work for you!
How do I enable LSA protection?
If you just have a few computers to manage, you can enable them locally on the desktops themselves by going to Windows Security > Device security > Core isolation details and enabling the toggle under the Local Security Authority protection section.
What is LSA in Active Directory?
The Local Security Authority (LSA) components that applications can employ to authenticate and log users onto the local system are described by the term "LSA Authentication." Additionally, it explains how to build and use security and authentication packages.
Read next: This change requires you to restart your device LSA error.