Cortana got many new features which also included an option for developers to let Cortana invoke the apps, and pass commands. If you use Cortana on a daily basis and would love to have hands-free experience with it, check out these apps which you can use using Cortana Voice Commands.
Apps that work with Cortana Voice Commands
To keep the list simple, I have listed few of them based on their category. You can always find more on the official Microsoft Store.
1] Task Management & Utilities
Wunderlist: To- Do Lists and Tasks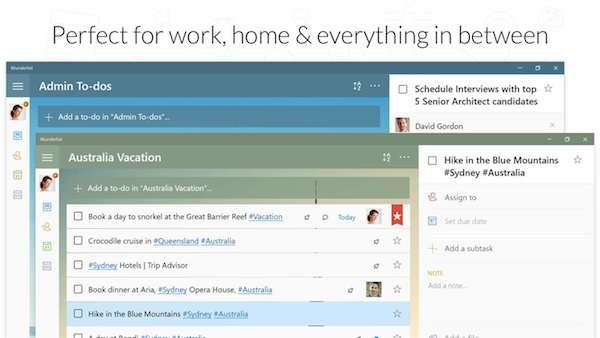 It's a popular app that helps you to keep track of all the tasks that need to be done, and with Cortana voice commands, you can do it even faster. If Cortana is in listening mode all the time, all you need to say commands like  "Hey Cortana, add  "Call my boss at 4 pm to Wunderlist" and it will be added to your that day to do list. Download it from here.
Audiobooks
The name doesn't need any introduction, but if you love listening to books rather than reading it, this app just does it for you. However, it can read books available in the form of audio or use text to speech to read it for you.  Just open Cortana, and say  "Audiobooks read.." followed by the name of the book and before it. You can also invoke Cortana with  "Hey Cortana" keyword, and then use the command. Download it from here.
Madefire
It is a free comic book reader which reads you the book page by page. It's almost like a movie with images pass through your eyes, and you can visualize it. The app uses a new format called as Motion Books. It offers both immersive, and interactive experience with sound, motion, and depth.
The app comes with free selection as well to start with. Rest can be bought from the market using in-app purchases or when they are on sale. If you are a parent, make sure to have a look at the content before buying this for your child. Download from here.
2] Movies & Music:
Netflix & Hulu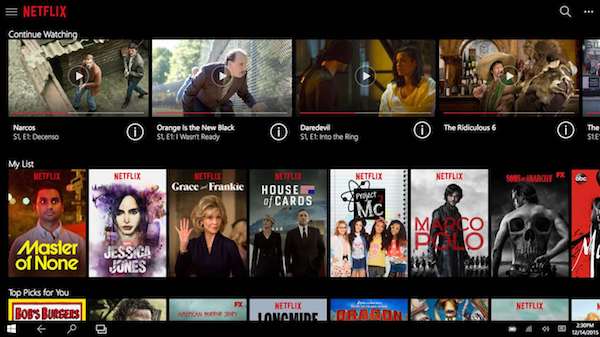 Both of these are very popular streaming apps to watch TV Series and Movie.  Launch or Shout to Cortana and say commands like Netflix find Bloodline" or "Hey Cortana, Hulu go to Dimension 404". This will prompt Cortana to launch the app and bring to you the series or movie you have asked for.
You can also say some common commands like Play, Pause, etc. That said, it's pretty limited to that, and doesn't allow to navigate through the app or provide deeper integration.
These are subscription-based services, and regional constrained. Do check if they are available in your market.
Download Netflix  | Download Hulu.
There are many apps available for music, and apps like Pandora, Spotify Music, iHeart Radio offer Cortana integration. You can call out to Cortana with the app name, and ask it to play the music of your choice. The app will be launched, and your music will start playing. You can use commands like Play, Pause, Next, and so on.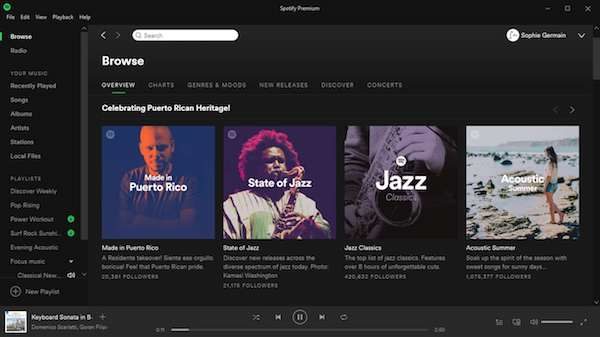 iHeartRadio is little different from Pandora and Spotify. It lets you listen to Radio channels that are broadcasted around the globe. Most of these have internet streaming, and this is how to listen to it from anywhere.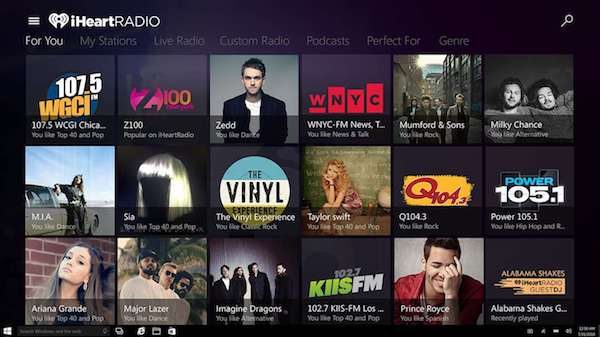 To download follow the links for Pandora, Spotify and iHeart Radio.
These Apps might not be available unless they offer the service in your country.
3] News & Weather
NPR One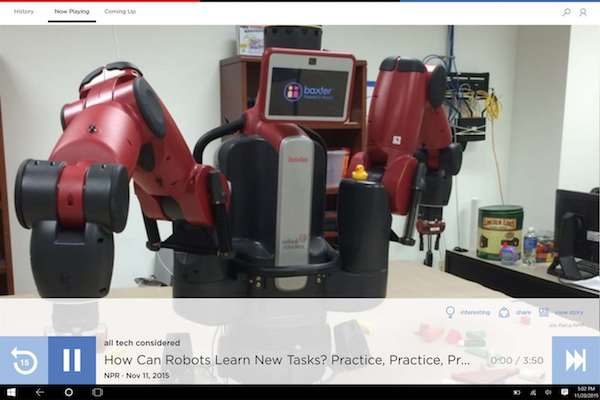 NPR One has made your radio a private spot for you by providing you with local and national news to you. With Cortana, you can pause, skip or play various news item which comes on NPR One radio. Download it from here.
The Weather Channel & AccuWeather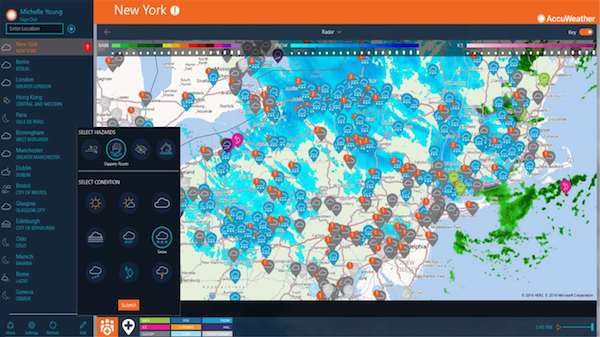 Both of these Apps offer you weather conditions but with their own style.  The Weather Channel when asked from Cortana, replies back in a more personalized way so that you can get ahead of the day. Just shout out  "Hey Cortana, show me the weather forecast on The Weather Channel," and you will be presented with the required forecast.
Accuweather is a very popular weather app which has its presence on many the platforms. You can get the latest weather update or for next two days by asking "Hey Cortana, show me the update for next two days."
Download Weather Channel | Download Accuweather.
TED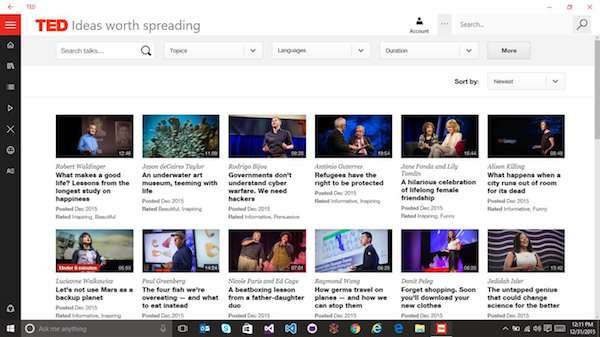 TED is one of the best-known shows around the glove. A lot of credible people, sometimes both inspirational and educational at the same time, get on the platform to share their experience. You can play TED exposed by using the command "Hey Cortana, …" followed by TED play followed by the video you want to play, and it will automatically play the app. Download it from here.
This is a list of apps that work great with Cortana. I am sure there are many apps that have integrated Cortana voice commands available in this store, and Microsoft has a collection of such apps listed here. If you know of any app that works with Cortana, do let us know in the comments section.