Once you have understood the pros and cons while shifting from Windows to Linux and decided in favor of the latter, the tougher part would be adjusting with the new environment. Thankfully, there are a few distributions of Linux which have an interface similar to that of Windows. While no Linux distribution can be like Windows 10, many of them do follow teh Windows 7 model.
Linux distributions which look like Windows
Here are some Windows look-alike Linux distributions which you may like.
1] Zorin OS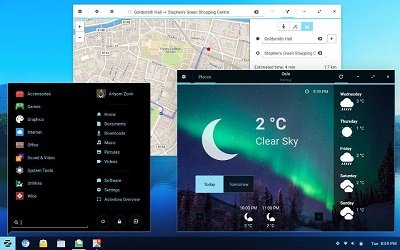 This is perhaps one of the most Windows-like distribution of Linux. It is somewhat a replica of Windows 7, with the Start menu, taskbar, etc. The speed of the OS distribution is appreciable. Zorin comes with a few pre-loaded utility apps that would make your job easier. Zorin can be downloaded from its website here.
2] Chalet OS
Chalet OS is the nearest we have to Windows Vista. Complete with the widgets and menus, the distribution is simple to use, yet efficient. Chalet's Start menu is similar to that of Windows XP. It is basic and easy to handle. The latest version of the operating system is available here.
3] Kubuntu
While Kubuntu is a Linux distribution, it is a technology somewhere in between Windows and Ubuntu. Rather, the shift from Windows to Ubuntu is quite steep, so you could consider Kubuntu instead. Check more about it on the company's website here.
4] Robolinux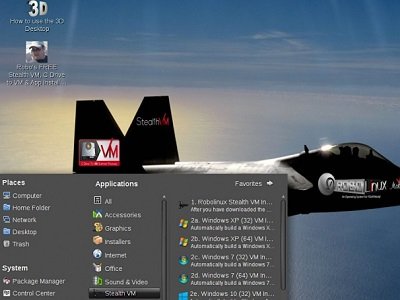 If you miss Windows applications on your Linux distribution, Robolinux will allow you to install the same without any hassle. You can also copy your whole C: drive from Windows to Robolinux. Cool, isn't it! The distribution can be downloaded from the company's website here.
5] Linux Mint
One reason I included Linux Mint in this list is the because it's versatile. Most Linux distributions are known for their speed and simplicity, while Windows has a lot more options. Linux Mint is pretty versatile. It is the nearest to Windows 10 amongst all Linux distributions. Get it from its website here.
Also read: