A Windows computer allows you allows you to Shut down Lock, Switch User, Sign Out, Log off, Hibernate or Sleep using keyboard shortcuts. In Windows 7 you can do so via the Start Menu. In Windows 8, you had to do so via the Charms Bar. In Windows 8.1, you can do so via the Charms Bar as well as the WinX Menu. Windows 11/10 offers the primary option via the WinX Menu. Some still, prefer to use our freeware HotShut.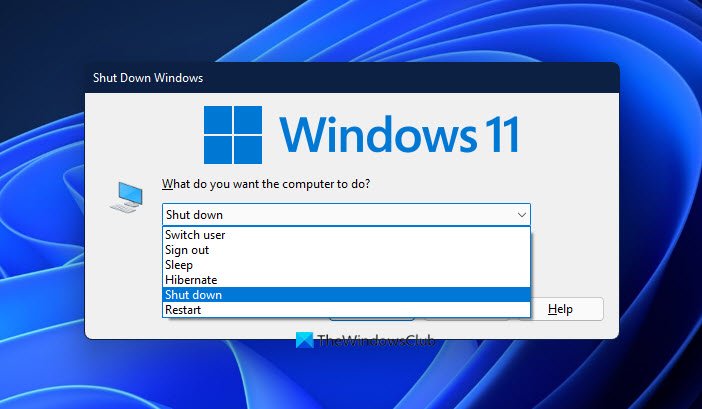 While you can always create Shutdown, Restart, Log Off, Suspend Shortcuts, in this post we will see how to use keyboard shortcuts to Shut down or Lock a Windows computer.
Shut down or Lock Windows 11/10 using a keyboard shortcut
Windows offers several ways to shut down the computer. To use keyboard shortcuts, you have to be on the desktop. Follow these steps to Shut down, Sleep, Restart or Lock Windows 10 using a keyboard shortcut
Press Win+D
Press Alt+F4
Select your option
Click OK.
So the first you have to do is press Win+D or click on 'Show Desktop' in Windows right side corner
Now Press ALT+F4 keys and you will be immediately presented with the Shutdown dialog box.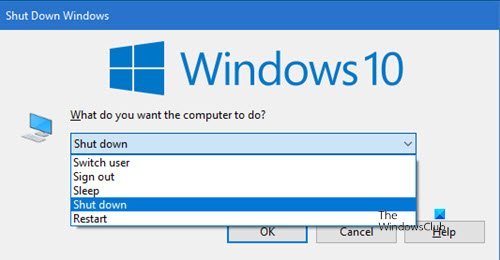 Select an option with the arrow keys & press Enter. If you wish, you can also create a shortcut to open the Windows Shut Down Dialog Box.
To lock your Windows computer using the keyboard shortcut, press the WIN+L key.
Hope this helps!