I am sure that you have heard about ZIP files. It is a compressed file format that can be used to compress & pack one or more files or folders together, to save disk space, as its size is smaller. It is one of the most common file formats enabling you to compress files to save hard drive space, store rarely-used files, send documents and images via email or make it a lot easier to transfer or share them over the network. You can also compress them to zip format for making them available for download on websites or via FTP servers.
In this article, we will walk you through the simple steps to zip and unzip files and save storage on the hard drive of your computer, using the built-in ZIP functionality.
How to zip unzip files in Windows 10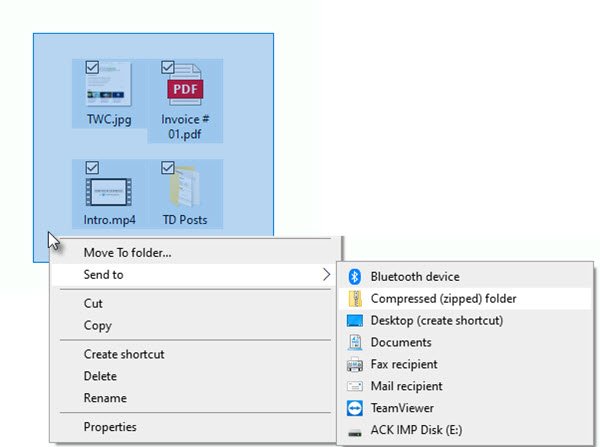 To zip files in Windows 10 using the built-in feature:
Open File Explorer and navigate to the file/s and/or folder/s that you want to compress to the .zip format.
Press the right-click and select all the desired items.
A blue selection rectangle will be seen.
Right-click on it and select Send To > Compressed (zipped) folder
The .zip file will be created.
Name it as required, and you are done with zipping the selected files to save the hard drive storage.
Read: How to extract .TAR.GZ, .TGZ or .GZ. Files.
How to unzip files in Windows 10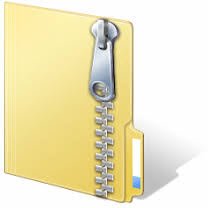 To unzip files in Windows 10, follow this procedure step by step:
Locate the compressed folder which you want to unzip.
Right-click on it and click the Extract all option.
By default, the path would be of the same location as the zipped folder. But you can change the destination by clicking the Browse button.
Then click the Extract button and the files will be unzipped to the selected destination.
By following these procedures, you will be able to zip and unzip files in Windows 10.
If you want to, you cal also use PowerShell to Zip and Unzip files.
If you use a third-party file compression software like 7-Zip, you may disable the Windows built-in Zip support.