WhatsApp has become an integral part of everyday communication with friends, family, colleagues, etc. If you spend most of the time with your computer, and you have multiple WhatsApp accounts, you can check out this free software called Altus. Altus helps you use multiple WhatsApp accounts on your PC without any problem.
Many people use more than one WhatsApp accounts to manage personal and professional communications. You can try out different browsers to access two or more WhatsApp accounts simultaneously. However, if you want to install dedicated software to perform the same job, you should take a look at Altus.
Altus lets you get the WhatsApp Web panel in a tabbed window. In other words, this WhatsApp client for Windows allows you to create multiple tabs so that you can log into your WhatsApp accounts easily. The workflow is simple, and it does the job pretty well.
How to use multiple WhatsApp accounts on PC
To use multiple WhatsApp accounts on Windows, you need to follow these steps-
To get started, you need to download this open-source software Altus first. After downloading, installing, and opening, you can find a window that looks something like this-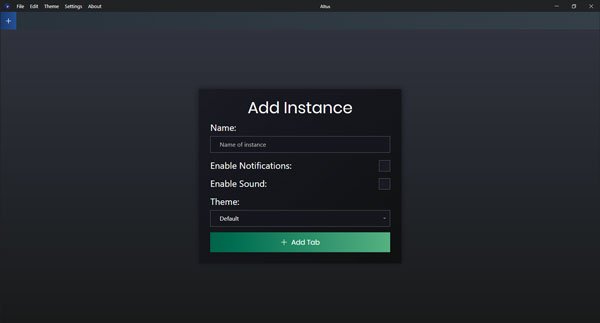 For your information, you might get the Windows Defender SmartScreen warning while installing Altus on your computer. You can ignore it and install it anyway.
You need to give the tab a name. Apart from that, you can make a tick in the Enable Notifications and Enable Sound checkboxes to perform the respective jobs. On the other hand, this is possible to choose a theme too.
Now, open your mobile and select the WhatsApp Web option. In other words, you need to scan the QR code with your mobile.
If you want to use the second WhatsApp account, you need to create a tab first. For that, click the plus (+) sign that is visible in the navigation bar – next to your tab name.
After that, you need to enter a name for the instance, toggle the Enable Notifications and Sound buttons, etc.
How to add a custom theme?
You can set a custom theme, and that is the specialty of Altus. If you do not like the preset theme, you can click the Theme option, and select the Custom Theme option.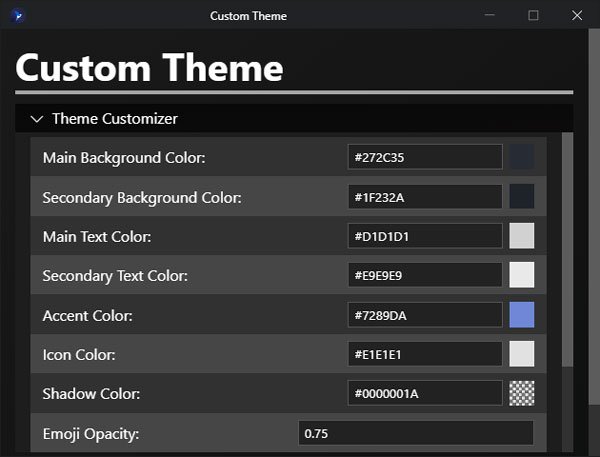 After that, you can create a theme by entering the main background color, secondary background color, text color, accent color, icon color, etc.
If you like to use more than one WhatsApp account on Windows, you can download Altus from the official download page.
Now read: WhatsApp tips and tricks to help you get the best out of it.