Microsoft Word has a Dictate feature that has gotten better with time. The company released a new update that delivered several improvements along with new language support. From our testing, this dictation feature in Word works quite well, but not for some users who don't want censorship. They want to turn off the Profanity filter in Word.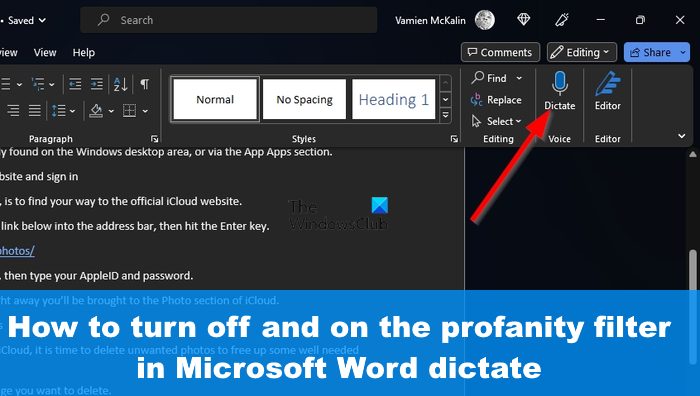 Microsoft Word Dictate comes packed with a profanity filter, and from what we have come to understand, many users have no idea that a filter exists. That is because the older version of the dictate function did not have a filter until now. So it makes perfect sense for some users not to know of some of the new things Dictate can do.
How to Turn off Profanity Filter in Word
Turning on or turning off the Profanity filter in Microsoft Word Dictate is very easy. Follow the steps here, and you'll understand why:
Open Microsoft Word document
Locate Voice category on the Ribbon
Under it, click on the Dictate icon
Go to the Settings area
Locate Filter Sensitive Phrases
Now disable or enable the Profanity filter as per your requirement.
The first thing you need to do, of course, is to launch Microsoft Word. Once the Word is up, please open a new document or one you've created recently.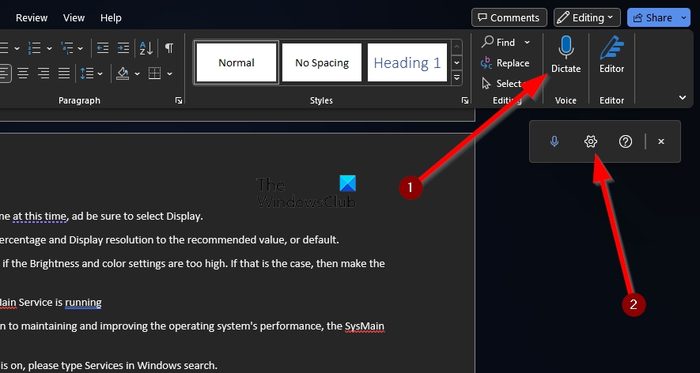 The next step here is to click on the Home tab.
From there, look for the Dictate icon under the Voice category and select it right away.
After clicking on the Dictate icon, which looks like a mic, a small menu will appear under it.
Click the Settings icon and that will open the Settings window.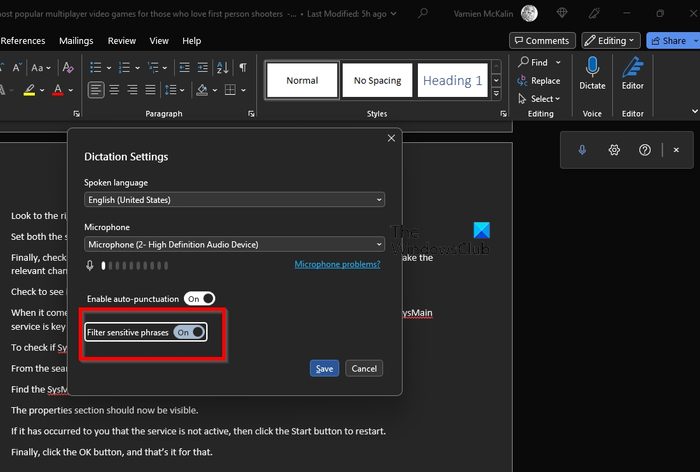 It's now time to disable or enable the profanity filter from the recently opened Settings window.
Look for Filter Sensitive Phrases.
By default, the feature is turned on. Disable it by clicking the toggle button.
Click on it again to re-enable the feature.
READ: Oops, there was a problem with Dictation error in Word
What is Profanity filter in Word?
A profanity filter, also known as a swear filter, or language filter, is a piece of software designed to modify the text to remove words viewed as offensive. In Microsoft Word, the list is available under the Dictate feature and it does the same function essentially; basically censoring 'bad' words.
Should I keep Profanity filter on or off?
Here's the thing, one should always consider using the profanity filter in Word since it can omit the most offensive of words, especially if the content is for public use. If used correctly, the filter in Word has tremendous flexibility that allows a user to control voice dictation immensely.