VLC Media Player is an impressive tool, but it is more than just a video player as some users would have come to understand. You see, this application is capable of allowing users to perform basic video editing, something most other media players do not have. One of the basic things we can do with the VLC Media Player is to rotate and flip videos. We have long known how to convert videos and stream from online sources via this media player, but to rotate videos? Well, we find that rather interesting.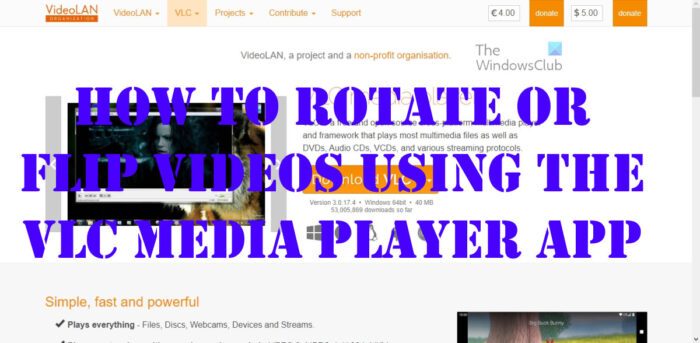 The plan here is to rotate a video while it is being played and even to rotate a video permanently if that is what you want. Now, since the VLC Media Player is not an official video editor, there isn't a single button to do it all. It requires going through several steps that might be confusing to some. You will need to take a few moments to read and understand carefully what we're going to do.
Rotate and flip videos with VLC Media Player
Let us discuss in detail how to rotate videos efficiently with these solutions:
Download VLC
Add a video to the player
Rotate the video via Tools > Effects > Video Effects > Transform
Save rotated videos permanently
1] Download VLC
If you have yet to download the VLC Media Player on your computer, then it is time to get this done.
First, open your web browser.
Navigate to the official VLC Media Player
Click on the download button to place it on your computer.
Go through the installation phase, and that's it.
2] Add a video to the player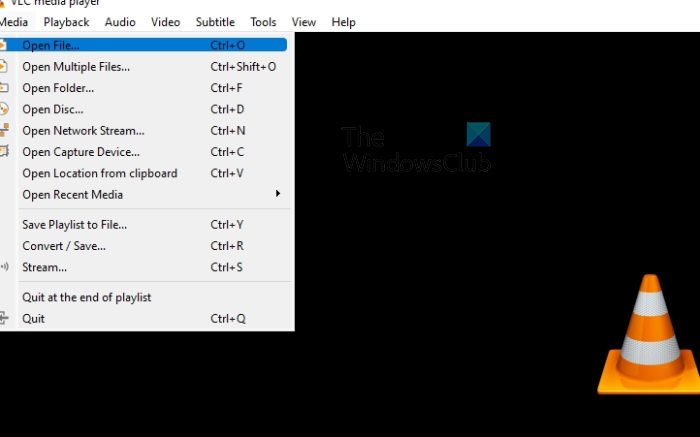 The next step here is to add the video you want to rotate to the player. Most people already know how to do this, but for those who do not, please follow the steps below.
Open the VLC Media Player.
From there, please click on Media > Open File.
You could also press CTRL + O without having to make multiple clicks of the mouse.
Next, find and select your preferred video.
3] Rotate the video
Now it is time to rotate the video in a manner that meets your needs. There are several automatic options along with a manual one.
While the video is playing, click on the Tools tab.
Select Effects and Filter.
Move over to the Video Effects tab.
You are now required to tick the Transform box.
After ticking the box, the video should rotate by default to 90 degrees.
Click the dropdown menu to choose the preferred rotation settings.
Alternatively, if you tick the Rotate box, then you can manually rotate the video.
4] Save rotated videos permanently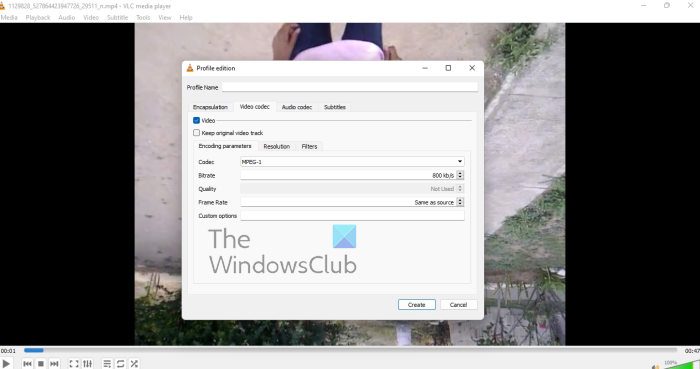 Finally, we want to look at how one can save a rotated video permanently after making the necessary changes.
Navigate to Media.
From the dropdown menu, select Convert / Save.
Select Add, then browse to add the current video.
You should now click on Settings via the Convert dialog.
Go to Video Codec > Filters.
You must now activate the Video Transformation filter.
Next, it is time to switch to the Audio Codec tab.
Select MP3 from the list.
Save your work, and that's it.
Read: How to stop VLC from opening Direct 3D Output window
Can the VLC Media Player edit videos?
OK, so the VLC Media Player comes with a few video editing features, and some of them we are quite surprised by. You can use this tool to cut and trim any video for whatever reason, and even use it to rotate video at any level. Now, we must note that VLC is not a full-fledged video editor, therefore, it will not replace stand-alone tools.
What is the VLC Media Player used for?
The player is used for watching videos and listening to music like any other free or paid video player available today. Not only that, but VLC is also a basic video editing software that tends to work better than some might expect.