This post will show how to remove notes from PowerPoint. Presentations created using PowerPoint serve as a canvas for conveying information in a structured and visually engaging manner.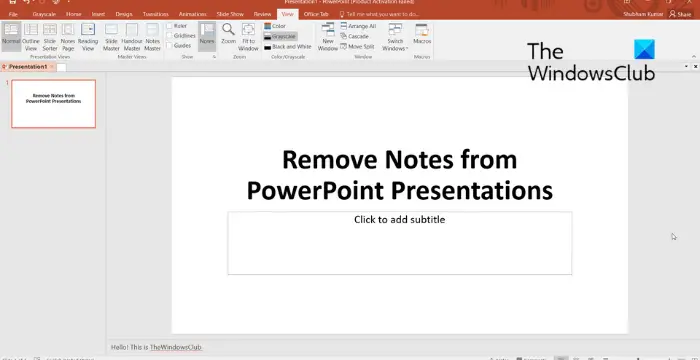 PowerPoint offers a feature that allows users to add speaker notes that guide the narrative and provide additional context. However, some prefer removing these notes before sharing a PowerPoint presentation as they may contain some informal text. Keep reading this post to learn how you can disable it.
How to remove Notes from Powerpoint?
Follow these steps to disable notes in PowerPoint: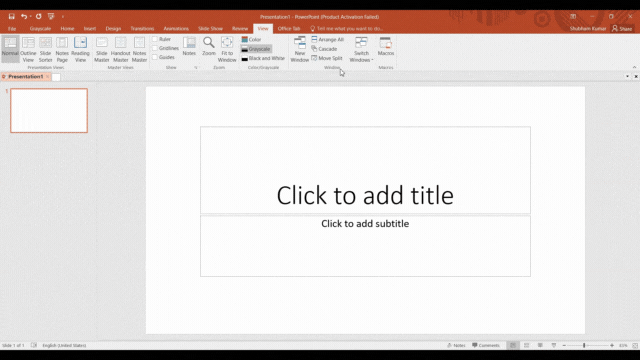 Open the PowerPoint presentation.
Navigate to the View tab
Click on Notes.
Select all the text in the Notes section and delete it.
Repeat the same process for all the slides.
We hope you find this small tip useful.
Read: How to create a Scribble Animation in PowerPoint
How do I delete all comments and notes in PowerPoint?
To delete all the comments and notes in a PowerPoint presentation, click on View > Notes. Now, select any text present in the Notes section and delete it.
Read: How to use PowerPoint as a Teleprompter
What is Read only mode in PowerPoint?
As its name states, the read-only mode in Powerpoint allows the user to read the file. All the users accessing the file will be restricted from making any changes to the slides' content, layout, or design.