Playing your old Xbox games on your Xbox Series X/S is not a difficult task if you know what to do. You see, playing old Xbox games was a staple in the early days after the release of the Xbox Series X/S, and that's because the new consoles did not launch with a lot of exclusive titles.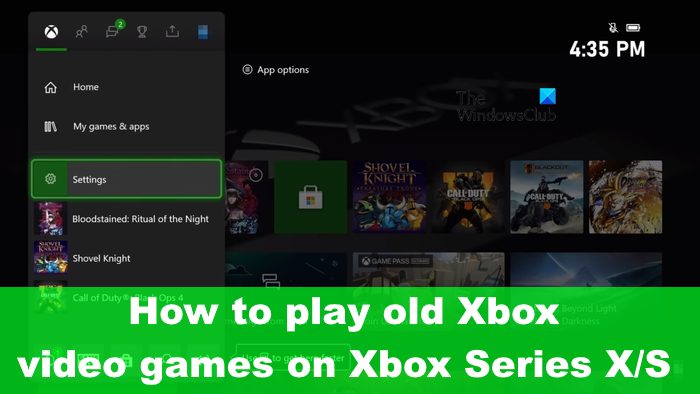 Gamers had to dig up their old Xbox, Xbox 360, and Xbox One games. Now, doing so isn't always a straightforward affair, so if you are having problems then this is the article explicitly designed for you.
Will your old Xbox game discs work on Xbox Series X/S?
Let's begin by saying the Xbox Series S does not support playing old Xbox discs, and that's because the Series S lacks a physical disc drive, so there is no way to play old games that aren't downloadable. When it comes down to the Xbox Series X, then, things are much different because this console comes with a disc drive.
So, as it stands, if you are an owner of several Xbox One discs, then it is best to grab yourself an Xbox Series X rather than an Xbox Series S.
How to transfer old Xbox games to your Xbox Series X/S
To transfer old games to an Xbox Series X/S, you must import them from the cloud, external storage, or data transfer via Wi-Fi.
Import Xbox games to Series X/S via external storage
When you're ready to transfer old game files to your new Xbox console, you may want to begin with importing titles from an external drive. As expected, you will need to have an external drive already prepared with all the games stored on it.
Boot into your Xbox One video game console.
Navigate to Settings, then select System > Storage option.
From there, choose the external storage device from the list if there are multiple.
Locate the data you want to transfer and select it.
Choose the Copy option once you're done.
Once the files have been transferred to your external drive, please disconnect it from the Xbox One.
Boot into the Xbox Series X, then connect the external drive right away.
If everything goes according to plan, the console should recognize the external drive.
Now, the Series X should ask what you want to do with the recently connected drive. In some situations, it may not ask, so you must go to Settings > System > Storage.
From the Storage section, choose the games and data you wish to import directly to your Xbox Series X.
Finally, click on Copy and wait for the process to end.
Bear in mind that some games are capable of running from the external drive itself, so there is no need to copy those over to the new console.
How to Import old Xbox games via Network Transfer
Folks who do not have an external hard drive can take advantage of Network Transfer to have games moved over to the Xbox Series X.
Begin by turning on the Xbox One video game console that contains the games.
After that, press the Xbox button, then select Profile & System.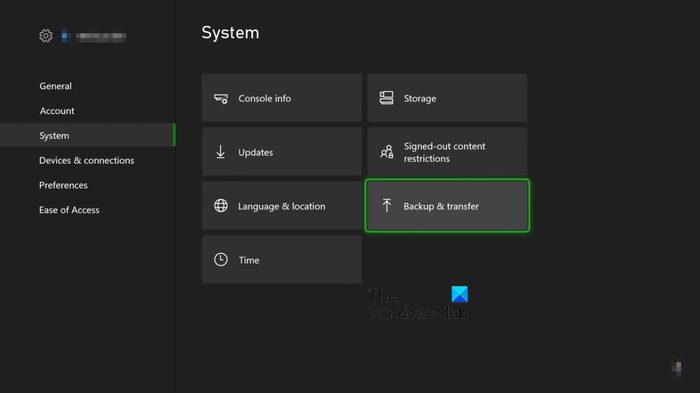 From there, choose Settings > System > Backup & Transfer.
You should now be looking at Allow Network Transfer, so select it.
Now, while the Xbox One is still up and running, please go ahead and turn on the Xbox Series X or S.
Press the Xbox button on the controller, then navigate to Profile & System.
Once done, go to Settings > System > Backup & Transfer.
Go to Local Consoles, then choose the games you wish to have transferred to the Xbox Series X/S.
Choose the Copy Selected option.
Finally, hit the Copy button to complete the task.
Bear in mind that if the size of the games is larger than the storage space inside of the Xbox Series X/S, then you will come across problems.
READ: Xbox Game Pass Daily Quest not working
Can I transfer Game Pass to another account?
It is not possible to transfer Game Pass to another Xbox account, but folks can share the service with others. You see, Microsoft makes it possible for users to set one console as their Home or primary Xbox. That means the Game Pass service is available to anyone who uses that console. Now, by setting the Home console to a second one, it is possible to share the subscription with anyone who uses that second console.
Can you play the same game on multiple Xbox accounts?
For this to happen, each console must have a copy of the game, whether it be physical or digital. For example, if the console is located in your home and others want to play the same video game on their additional consoles, each device must have its own copy of the title.