You might be wondering about .cue files and what they are. You've seen one on your Windows 11/10 computer, and you're unable to open it. Well, we can say for certain that .cue files are nothing out of the ordinary and that these files are easy to open. Here's the thing, the .cue extension is given to text files that contain information relating to super CDs and compacts discs. These files tend to define how tracks are organized, and they also store contents that are associated with the type of physical media mentioned.
Bear in mind that the information contained in each CUE file may contain details of each audio track, the name of the singer, and the names of the songs. Additionally, some .cue extensions are associated with Microsoft Cue Card files. You see, these CUE cards are usually created within a Microsoft application for various purposes.
How to open a CUE/BIN file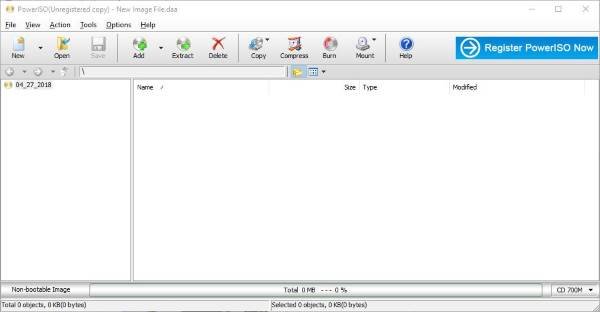 BIN/CUE format is used to store disc image, which is composed a cue sheet file (.cue) and one or more bin files. The cue file is a plain-text file, which stores the information of disc and tracks. The bin file is a binary file, which stores the raw sector-by-sector copies of the tracks in the disc. With PowerISO, you can open BIN/CUE files, burn them to disc, or mount as virtual drive.
Now, let's get down to the meat of this article, the section you've been eagerly waiting for.
You see, one would think Windows 10 would have the option to mount CUE files, but such is not the case. To get this job done, users are required to download third-party software, and this case, we'd like to recommend PowerISO. Now, it's also possible to use IsoBuster, WinRAR, WinMount, and VLC, but today we're going to focus on using PowerISO because it's the best of the bunch from our point of view.
Once the software is up and running on your Windows 10 computer, you'll need to select Open, then locate the CUE file on your computer. Usually, PowerISO should automatically highlight the CUE file whenever you're in the right folder, so there's nothing to worry about.
After locating the file, select it then click on the button that says Extract. You should see a pop-up dialog box, which is where the user must choose where to extract the contents of the CUE file.
If you want, you can select every extractable file, but bear in mind that depending on their sizes, the extraction time could take a while.
PowerISO isn't just great for opening CUE files, but it's a good option for extracting from some of the other weird files as well. The two that comes to mind is MDS and CCD.
You can download it from its homepage.