A day may come when you feel the need to print a flipped or rotated photo, but how do you do this in Microsoft Word? Well, there is one simple and effective way, and that's exactly what we're going to discuss today. Microsoft Word has a function that will allow you to rotate, flip or mirror photos.
How to mirror an Image in Word
Mirroring an image in Microsoft Word is very easy to get done. Just read what we have to say below and you'll come away with relevant knowledge.
Open Microsoft Word
Add the image you want to mirror
Navigate to Format Picture
Got to 3D rotations
Change X Rotation to create an exact mirrored copy
1] Open Microsoft Word
Begin the task by opening the Microsoft Word app. Get this done by going to the Desktop, then double-click on the icon. If the Microsoft Word icon is not there, check your Taskbar or within the Start Menu.
2] Add the image you want to mirror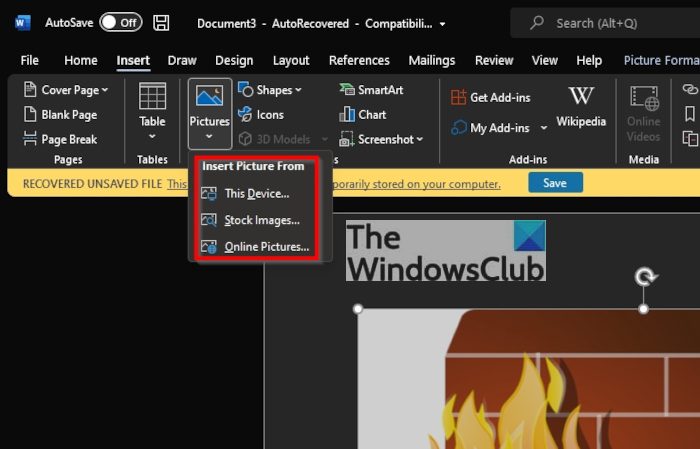 If you have a document already with the image inside, please open it. If there is no image, then from within the document itself, select Insert > Pictures, and add the photo that you want to print.
3] Navigate to Format Picture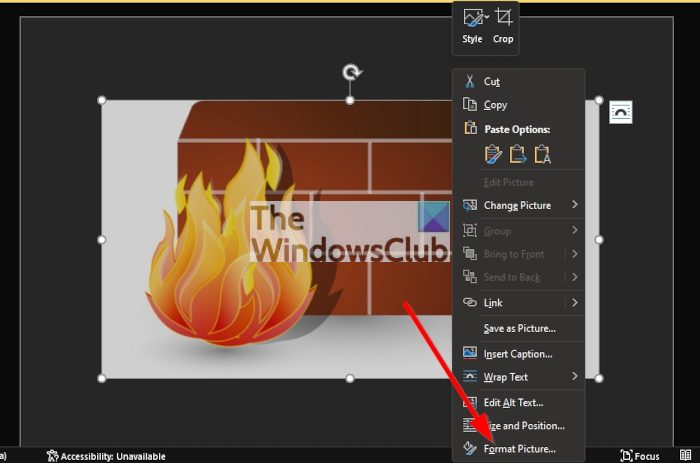 We now want you to select the image by clicking on it, and from there, right-click on the same image and choose Format Picture. A new menu should now appear to the right of the screen.
4] Got to 3D rotations
From the menu that appears on the right of the screen, look to the bottom and you'll see 3D rotations. You will want to click on it to reveal additional options to take advantage of.
5] Change X Rotation to create an exact mirrored copy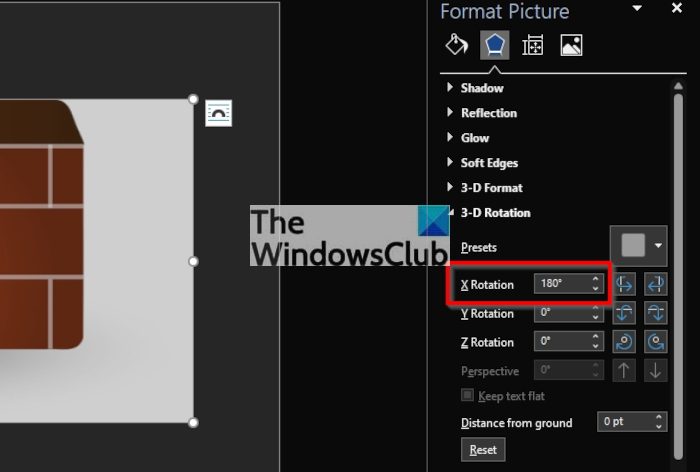 When it comes down to creating a mirrored copy of your photo in the Microsoft Word document, you must change the values of X Rotation to 180 degrees. You should then see the changes to the image happen in real-time.
Does Microsoft Word have pictures?
Yes, the Microsoft Word tool comes with several built-in pictures from the Stock section that can be used for any occasion. You can also search for images on the web from within Microsoft Word if the Stock photos are not to your liking.
Are Microsoft Word stock images copyright free?
You bet they are. All stock photos in Microsoft Word are royalty-free, and the good news? There are a lot of them to choose from. You are bound to find something useful from the long list of options.
Read next: Where to download Microsoft Word, Excel, PowerPoint for Windows?