Disney has launched its own video streaming service. They are calling it Disney+ (pronounced as Disney Plus). The Disney+ app is not available for Windows 10 however, it is available for the Xbox. Disney has also released a web app for its streaming service. With the power of Progressive Web Apps, Disney+ can also be installed using the Microsoft Edge (Legacy) browser on Windows 10.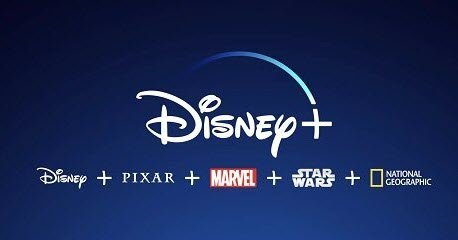 Install Disney+ app on Windows 10
The Disney+ app on Windows 10 can be installed and used in the best possible experience. This can be done by using only the new Microsoft Edge browser based on Chromium.
Open the Disney+ website on the new Chromium-based Microsoft Edge browser.
You have to search for Disney+ as searching for Disney Plus may not give the desired result.
When the website loads, select the menu button on the top right corner denoted by three horizontal dots.
Select Apps > Install this site as an app.
The browser will install the Disney+website as an app with a XAML shell on your Windows 10 computer.
You will also find an entry for it in the All apps list in the Start Menu.
If needed, you can create a shortcut for it on the desktop, pin it to the taskbar or pin a tile.
It is worth noting that this app won't get all the features immediately unlike it's Android and iOS counterparts.
This is the default procedure to install a website as a PWA on the new Microsoft Edge browser.
I hope you find this guide useful.