Most laptops come loaded with different display utilities to help you display your screen contents onto an external projector, screen or device. Windows 11/10 simplifies this job.
Project laptop screen to an external screen
To project your Windows PC or Laptop display onto an external screen, simply run displayswitch.exe and hit Enter. You can also click the Win+P shortcut key. This will bring up the following window: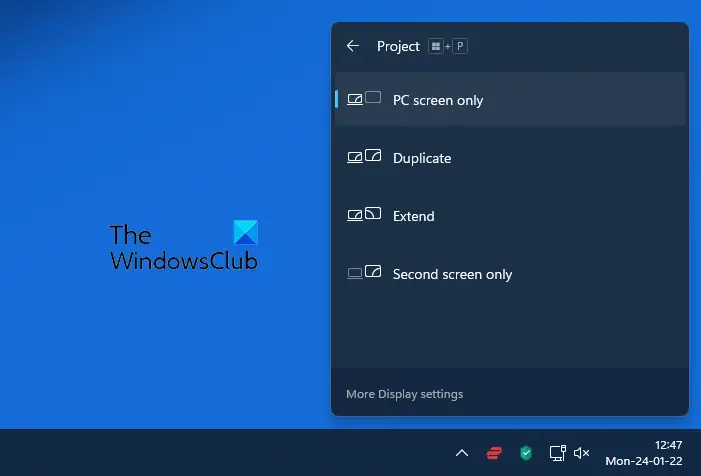 You can choose any one of the following options that are made available in Windows 11:
PC screen only
Duplicate
Extend
Second screen only.
This post will show you how to project your Windows computer screen to a TV.
In Windows 7, it looks like this:
Choose the option you want:
Show desktop only on computer display
Duplicate desktop on projector
Extend desktop to projector
Show desktop only on projector
To have more control over the presentation setting, press Win+X to open the Windows Mobility Center.
Now read: