A lot about how your computer manages the network depends on the Wireless Card present and the driver version installed on your computer. There are some major manufacturers of these Wireless Cards on computers like Realtek, Qualcomm, Atheros, and more. Today, we will be checking out how to find out which WiFi Card or Wireless Adapter is present on your laptop. This information can be useful if you need to troubleshoot Wireless Card problems.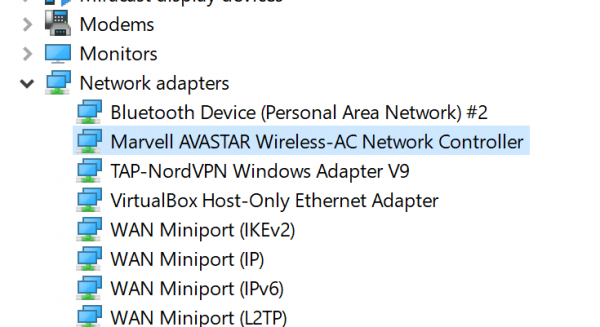 Which Wireless Card is present in your Windows laptop
We will now see how to determine the model of the Internal Wireless Card installed on your Windows 10 laptop.
There is only one efficient and reliable way to find out which Wireless Card is present on your laptop. And this is by using the Device Manager.
Open the Device Manager on your Windows 11/10 computer by typing in devmgmt.msc and hit Enter in Windows Search Box or the Run box.
Under the expanded section of Network Adapters, you will find an entry for your Wireless Adapter with the correct name of the manufacturer of it.
You can use the information as needed now.
I hope you found this short guide helpful.
Now read: How to change WiFi Roaming Sensitivity or Aggressiveness.