Just like you can easily disable or turn off the Windows 11 Startup Sound if you want your device to be silent while booting up, you can also as easily disable the Startup Sound on the Xbox console – in this post, we will walk you through the steps on how to do so.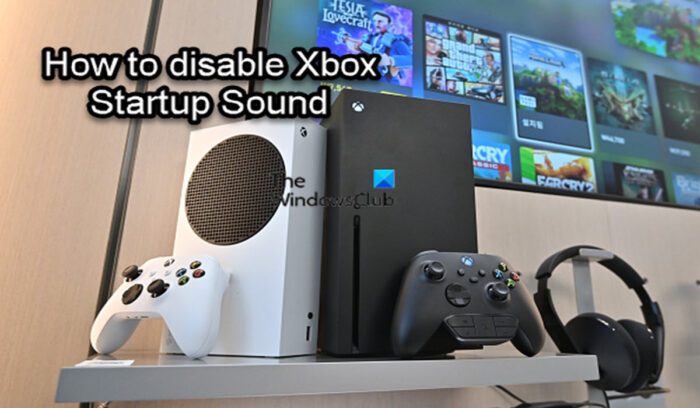 How to disable Startup Sound on Xbox
With the release of the October 2022 update for Xbox, it is now possible for gamers to disable the sounds your Xbox Series X|S and Xbox One console play when turning on or starting up. It's imperative to point out that this feature won't improve performance, rather it will help you prevent sudden loud audio when trying to play games at odd hours, or if you generally don't like the startup sounds.
As of the time of writing this post, the Xbox October 2022 update is rolling out to every console worldwide. However, if you can't wait until it's available to you automatically, you can force the update by navigating to Settings > System > Updates > Update console and tapping the Start update button.
To disable or turn off the startup sounds on your Xbox Series X|S or Xbox One console, follow these steps:
Open Settings on Xbox.
Click on General.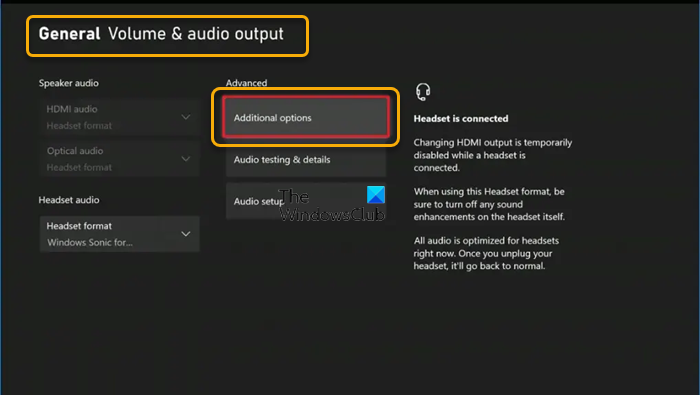 Click the Volume & audio output tab.
Next, click on Additional options under the Advanced section.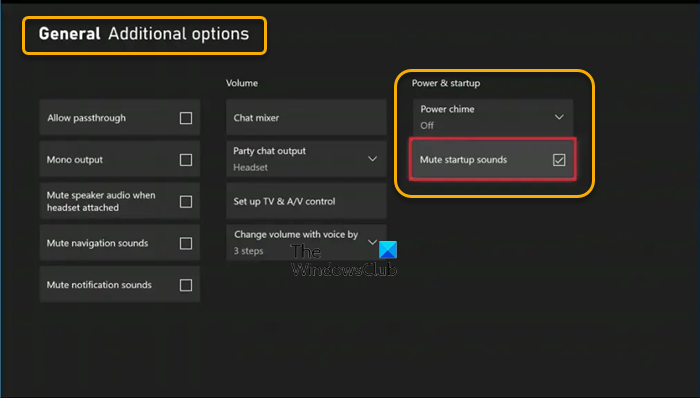 Now, under the Power & startup section, checkmark the Mute startup sounds option to disable the sounds at startup.
If you want, you can set the Power chime option setting to Off to disable the sound when the console first turns on.
That's it! Once you complete the steps above, your Xbox console will no longer play any sounds as it boots up the next time you turn on the gaming system.
Also read:
How to turn off the startup sound on Xbox?
Microsoft has added a new option that allows you to mute startup sounds on your Xbox console. To turn off the startup sound on Xbox, navigate to Settings > General > Volume & audio output > Additional options.
Why doesn't my Xbox have sound when I turn it on?
If your Xbox doesn't have sound when you turn the console on, you can troubleshoot audio on your Xbox by following these steps:
Press the Xbox button on your controller to open the guide.
Select Profile & system > Settings > General > Volume & audio output.
Select the Audio setup option under Advanced.
Highlight the audio setup option you wish to use.
Tap the A button to begin the audio test.
Read: How to fix Xbox Audio Issues
What is passthrough on Xbox?
For crystal-clear sound quality, the Xbox Audio Passthrough feature allows the console to take raw audio and transfer it straight to your TV or audio setup. Based on your audio configuration, this advanced feature optimizes the audio experience when playing media to its fullest.
Should I enable audio passthrough?
Without the Xbox audio passthrough feature enabled on your console, you can still get the same audio-video experience, but there will be more wires traveling to and from your TV. This feature is only necessary if you have a surround sound setup or a dedicated soundbar.
Read: How to change Sound Settings on Windows 11 to get better audio.