A Lock screen is a computer user interface available on a computer or mobile phone. It requires the user to enter a password, pin, and swiping the screen upwards if the screen is a touchscreen to gain access. The lock screen displays whenever the user shut down, restart, or leave the machine alone for some time.
Add an App to Windows 10 Lock Screen
An app is an application that allows the user to perform a specific task.  The user can customize the Lock screen with pictures. But what if the user wants to add an app to the Lock screen. In this tutorial, we are going to explain the steps to add apps to the Lock screen.
Open Settings
Select Personalization
From the left side, select Lock Screen
You will two settings on the right side:

Choose an app to show detailed status
Choose an app to show quick status

Click the '+' sign to add apps of your choice.
Let us see the procedure in detail.
Open Settings.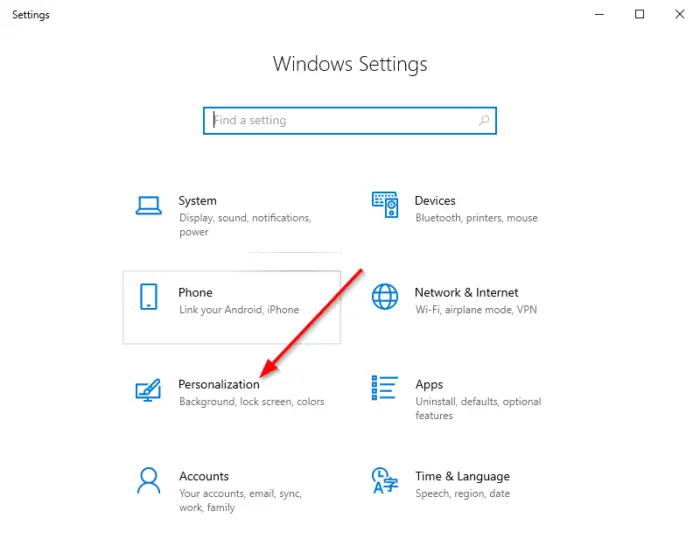 Click Personalization.
The Personalization settings will appear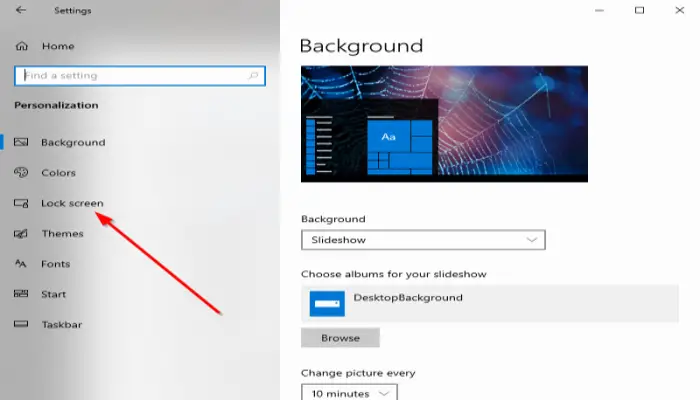 Click Lock screen. You will see two different options for adding apps:
Choose an app to show detailed status, which is the primary app that allows one to choose one app
Choose an app to show quick status, known as sub-apps. The quick status will show you notifications on your Lock screen.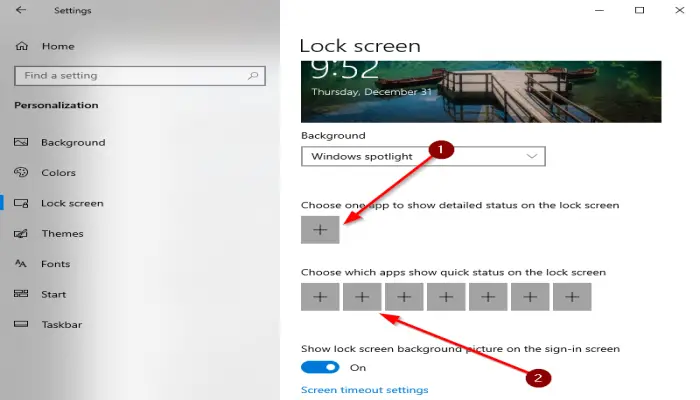 To set a quick status icon for an app, click a Plus '+' Button.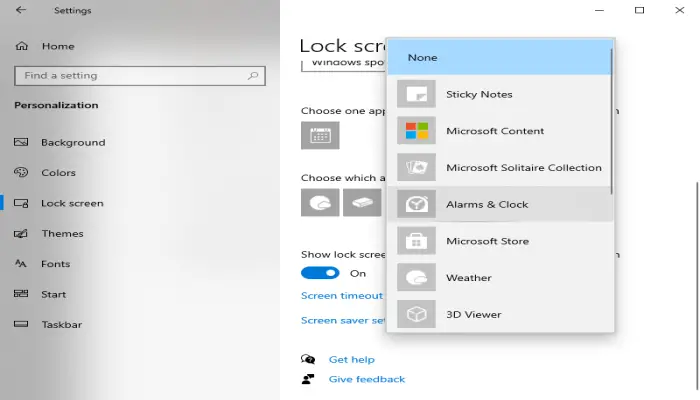 A small window will appear to choose an app, select an app you want to add to your lock screen, click the other Plus Buttons to add more apps to the Lock screen.
Windows will automatically save these apps when selected. If you do not want a detailed status app, select None.
You will see the apps you selected on your Lock screen. It should be apps you often used because the Lock screen does not show apps you do not use, and there will be no notification, but if you often used these apps both the app and notification will show on the Lock screen.
Other ways to customize Windows 10 Lock Screen
Apart from this, there are other things you can do here.
1] For Windows 10 Lock Screen Background you can set:
Windows spotlight
Picture
Slideshow.
2] If you like the background, you can show or not show the lock screen background on the sign-in screen as well.
3] Under Cortana > Lock screen, you can also opt to Use Cortana even when the device is locked
4] You can make Firefox display Media Controls on the Lock Screen.
That's it.