In the quest to maximize productivity and blitz through the flood of Windows 11/10 applications at top speed, 'Keyboard Shortcuts' aid as one secret weapon. Windows 11/10 offers you the option to create custom keyboard shortcuts that allow you to instantly launch programs, apps or websites. There are a number of built-in keyboard shortcuts in Windows, but don't just settle for the standard ones – it's time you create your own, and unexpectedly, it's very easy.
Set or assign new Hotkeys or keyboard shortcuts in Windows 11/10
To speed up the process of working on your system, most of us would have created 'desktop shortcuts' or pinned the applications to the taskbar. This is one easy action to perform, it can be done easily either by dragging an application from the 'Start Menu' to the desktop or by right-clicking on an executable application and choosing the 'Create Shortcut' option. But, clicking on each shortcut demands some extra physical effort and sometimes minimizes all applications to get to the desktop to click on the shortcut. This is exactly why we need 'Custom Keyboard Shortcuts'.
In Windows 11/10, you can create custom keyboard shortcuts for numerous programs running on your system. From the traditional "desktop software" to "Microsoft Store app" you can fling in a shortcut and open it instantly at top speed without upsetting your ongoing system activity.
Here is a step-by-step tutorial on how to create these shortcuts.
How to create Keyboard shortcuts to open Programs in Windows 11/10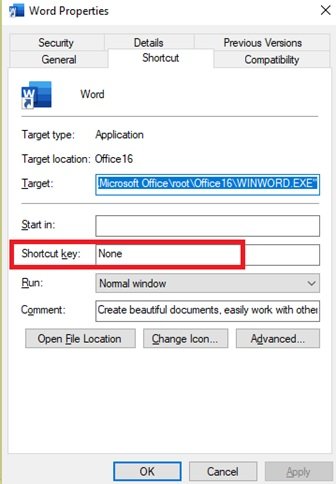 To create Keyboard shortcuts to open a Program or App, do the following:
Open its Program folder and right-click on it or on its Desktop shortcut icon
Select Properties
Then select the 'Shortcut' tab as shown in the screenshot
The Properties window includes a 'Shortcut key' text box that allows you to enter a new/custom keyboard shortcut for the program or webpage.
Simply enter your preferred letters and set up the new hotkey.
This custom shortcut needs to be combined with 'Ctrl + Alt'. So, if you select 'N', then the keyboard shortcut would be 'Ctrl + Alt + N'.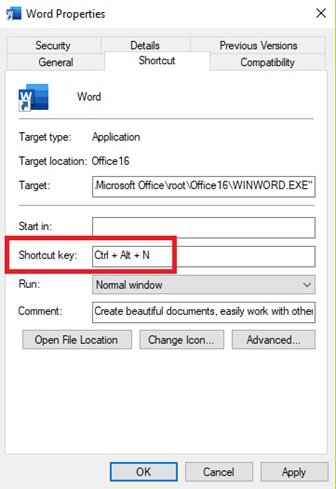 This is one of the most basic approaches to adding custom keyboard shortcuts.
When you are trying to create a custom keyboard shortcut for a "desktop app" or any application that is independent of the Windows Store and installs via direct download, you can use the start menu to create the shortcut. With this method, you can avoid the need to create separate shortcut icons on the desktop for every app.
To do this, click open the 'Start Menu'. Search for the required app's icon/tile in the Start Menu.
If you are unable to find the desired app then click on 'All Apps' to simply navigate through all the applications installed on your computer.
When you find the application, 'right click' and scroll down to 'More' to click the option 'Open file location' option.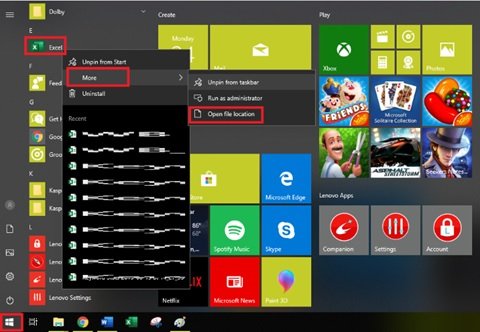 A new window opens with the shortcut icon. Right-click on the shortcut icon of the application and select Properties.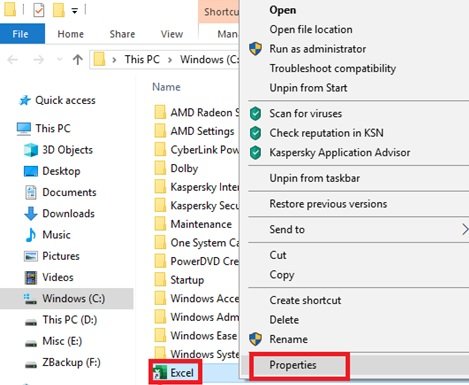 The Properties window will open where the shortcut combination can be added.
Note: Like the previous method, a custom shortcut needs to be combined with Ctrl + Alt. So, if you select E, then the keyboard shortcut would be Ctrl + Alt + E.
Click Apply and then OK.
Your custom shortcut key via the shortcut menu is now created.
Read: How to create your own WinKey Shortcuts.
How to open a website using a keyboard shortcut?
Hotkeys can also be added to any website shortcut by simply 'right-clicking' it and hitting 'Properties'.
Once, the custom keyboard shortcut is entered, hit the 'Apply' button and then click 'OK' to save changes and close the window.
Now to open your program or webpage with the new shortcut just press "Ctrl + Alt + N', it will instantly open it as you set it up.
Read these posts for more on this topic:
Final Thoughts
Usage and accessibility of different applications or website can't get easier than this. By using this simple guide, you can easily and speedily create custom Keyboard Shortcuts in Windows 11/10 for your most-used apps.
Can you remap keyboard shortcuts?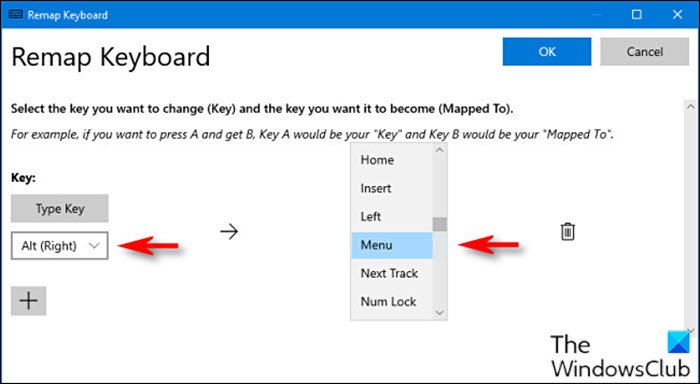 Yes, you can remap keyboard shortcuts in Windows 11/10 as follows:
First, you need to download and install the PowerToys utility if you haven't already.
After the installation, launch the utility.
Select Keyboard Manager in the left pane.
Next, click Remap a key on the right pane.
In the Remap Keyboard window that appears, click the plus sign (+) under Key heading to add a new key mapping.
Hope this helps.