It is not possible to look over all the videos your child loves streaming but a bit of supervised control can stop him/her from landing into the dark corners of entertainment. Hulu Parental controls can filter out much of the questionable content. Let's see how to use it!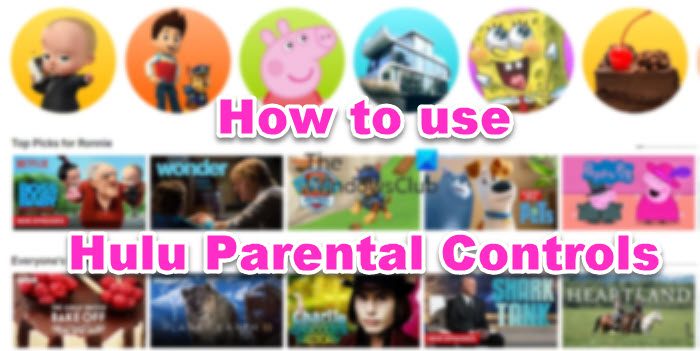 How to configure & use Hulu Parental Controls?
You can configure parental controls by setting up Kids Profiles. Doing so will limit your Hulu account to only display the content that is suitable for their ages to enjoy. In addition to this, you can enable PIN Protection to require a PIN for accessing non-Kids Profiles or creating any new ones.
Go to Hulu.com and sign in.
Choose your name then, select Manage Profiles.
Hit the Add Profile button.
Enter a name.
Toggle the switch under Kids to the On position.
Choose the Create Profile option.
Now, when someone selects this 'kids' profile, Hulu won't recommend adult content.
Hulu does not have the Parental Controls feature as such but, it does support options that allow parents to restrict what their children can watch on Hulu.
If you are using a Windows PC, launch a web browser and go to Hulu.com > Sign in.
Then, select your name and click the Manage Profiles entry.
When prompted, hit the add Profile tab visible under the Manage your account section and select Create profile option.
Type a name for the profile you want to create. Then, under the kids heading, slide the toggle from Off to the On position.
Hereafter, when Hulu asks you who's watching and you select the Kids profile, it won't recommend any adult content. Moreover, no adult content will show up in a search.
Add PIN Protection for Profiles in Hulu
If required, PIN Protection can be enabled through your Profile settings. Simply, go to Hulu.com and hover over your Profile icon, then select Manage Profiles. Here, choose the Turn on PIN Protection option to Add PIN Protection for a Hulu profile.
Enter your password. If you'd like to change your PIN, enter your new PIN and select Save Changes. Once the PIN is created, viewers will be prompted to enter a PIN to switch to all non-Kids profiles.
Your password will be required if you choose to change your PIN or disable PIN Protection in the future.
Read: Best free Parental Control Software for Windows.
Is Hulu free with Amazon Prime?
Netflix, Hulu, HBO, etc do not come for free with your Prime subscription. If you already have an account with Hulu, you can sign into that account but you will still be billed separately for them, from your Amazon Prime account.
Hope it helps!
Related; How to Set Parental Controls for Netflix.