Like every other browser, Firefox also allows its users to display menus, notifications, messages, and other parts of the Firefox interface in a language of their choice. For instance, you can change the language for Firefox to English. Let's find out how it is done!
How to change the language to English in Firefox
If you accidentally changed your Firefox language to any other like German, Arabic, Chinese, Russian, Hindi, etc, then this post shows how to change the language back to English. Just follow the list of instructions as given below.
Launch the Firefox browser and open a new tab in the browser.
Navigate the mouse cursor near the upper-right corner of the browser window and click the 3 horizontal bars to open the Application menu.
Choose the 4th option from the bottom to open the browser settings.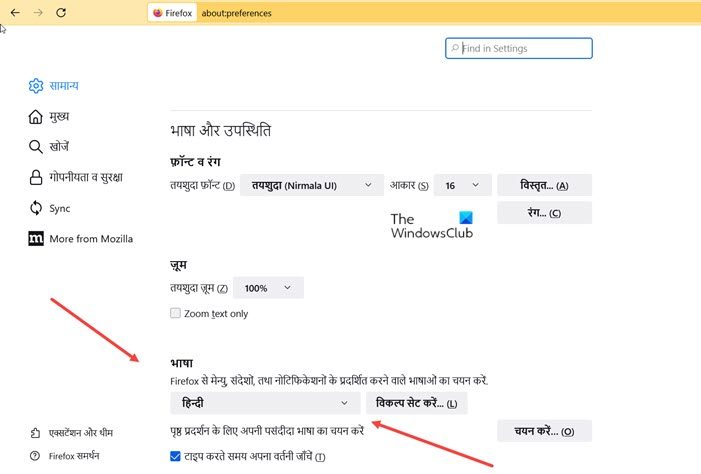 When directed to a new window, scroll down to the second section i.e., Language and Appearance.
Next, scroll down to the third heading from the top. Those are the settings for browser language.

Hit the drop-down button visible under its tab. If the English language is available in the list, select it.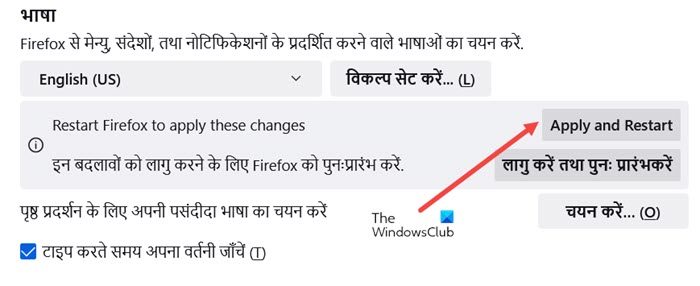 Then, hit the Apply and Restart button that's adjacent to the language entry.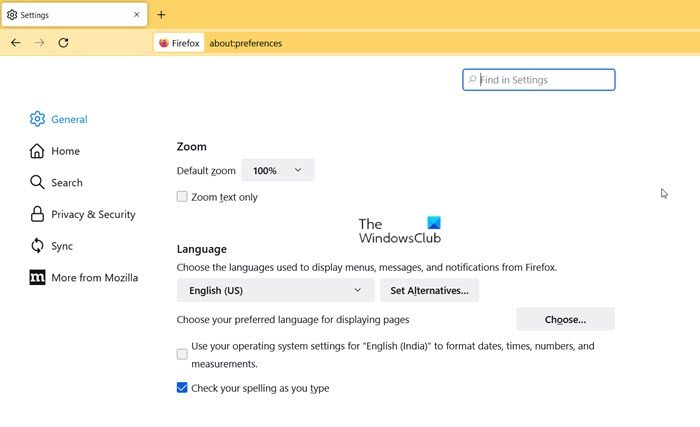 After you restart the browser, changes will be applied immediately.
Note, if the English language is not available, you can search for it and add it to the browser. Just select the last option from the language drop-down button. It lets you search for more languages and add them to the browser.
That's all there is to it. Hope it helps!
Is Firefox safer than Google?
Although Chrome appears to be the fastest browser, it's not so private. Firefox, on the other hand, is a more private and secure browser than Chrome. On safety count, both browsers are safe, but Firefox's Tracking Protection is more comprehensive than Chrome's.
Read: How to change Google Chrome Language to English
Is Firefox owned by Google?
No! Firefox is made by Mozilla Corporation which is a wholly-owned subsidiary of the not-for-profit Mozilla Foundation. It is guided by the principles of the Mozilla Manifesto.