In the past decade, gaming has evolved from just being a hobby to becoming a full-blown industry. Gamers are not only competing for fun, they're also flocking to Twitch to share their love for gaming with others. And while the whole thing can turn sour quickly if you happen to encounter a troll or spammer, a few simple steps can take you a long way in preventing this frustration.
How to block someone on Twitch
The rise in popularity of Twitch has brought with it a new set of problems. People can be offensive to streamers while they are live on Twitch. If you find anyone's comments offensive, you can block them through any of the following methods.
1] Block someone on Twitch via PC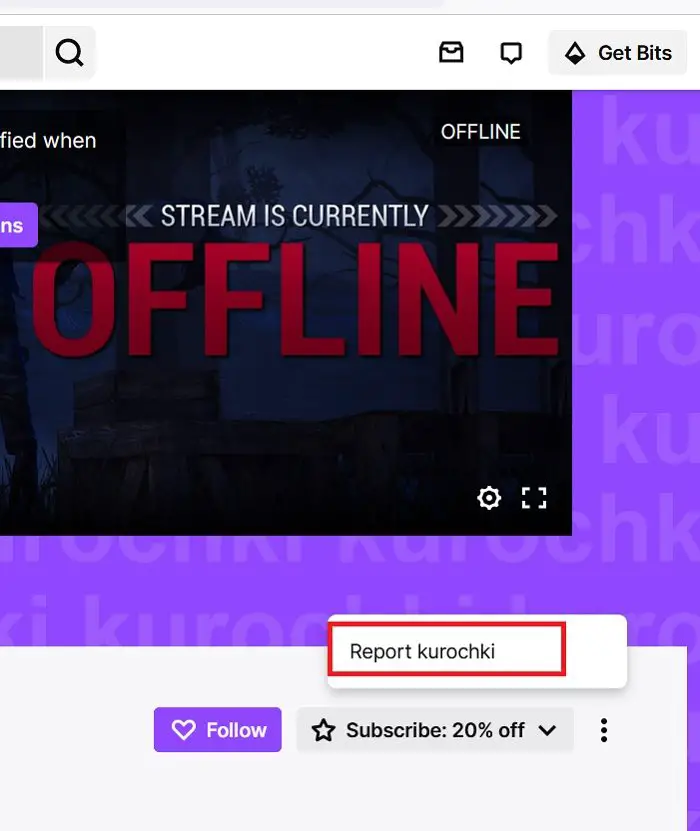 You're live on twitch.tv, but an annoying chatter is ruining your stream. To block them, simply follow these simple steps:
Go to twitch.tv and log in.
Go to the channel you are broadcasting on and click on the Chat icon on the right side of the screen.
Now scroll through the names until you find the user that is being rude. Click on the username that you want to block.
It'll reveal their profile.
If you click on the three dots on the bottom right of the screen, you'll see a Block option.
Clicking it will block their account.
2] Block someone on Twitch via iOS Devices
Follow these simple steps to block someone on Twitch via iOS devices:
Launch the Twitch app on your iOS device
Once you open the app, go to the channel you want to stream in the bottom left corner.
Next, open the chat option that should be on the bottom-right corner of your screen. From there, type in the username of the person you wish to block.
It'll open a pop-up window. Click the Block icon for that user
When prompted for confirmation, click the block icon again to complete the action.
3] Block someone on Twitch via Android Devices
Follow these simple steps to block someone on Twitch via android devices:
Head over to the Twitch app and select your desired channel.
On the bottom-right of the screen, you'll find the chat option. From there, you may select the username you wish to block.
This will open a pop-up Window, select Block User.
Confirm your selection by clicking on the Block icon again.
Read: Twitch Freezing, Buffering, and Lag Issues
What happens when you block someone from Twitch?
When you block someone, that person is removed from your friend list, if he/she was there in the first place. Secondly, you unfollow them and get unfollowed by them. After this, they cannot message you, nor can you message them. Also, they cannot gift you subs. Basically, you cease all possible contact with them.
When you block someone on Twitch can they see your stream?
Yes, they can still view your channel and stream, but they cannot participate in the chat. You can block a person from interacting with you, not watching you.
How to tell if someone blocked you?
Firstly, if someone blocks you, you would be able to view their channel, but not participate in the chat. Also, your name would be removed from their follower's list.
How to check your Block list on Twitch?
The blocklist can be checked from the Privacy & Security section of your Twitch application. You can remove anyone in this block list and that person can follow you again. Also, if you add anyone to the Blocklist later, their name will appear in the same section.